Creamy Garlic and Tuna Zucchini Noodles (paleo, GF)
I am super excited about this recipe for so many reasons. For starters, it's majorly delicious! It reminds me of a creamy tuna pasta dish that my mother would make growing up, except this recipe is Paleo, gluten-free, and dairy-free. Woop!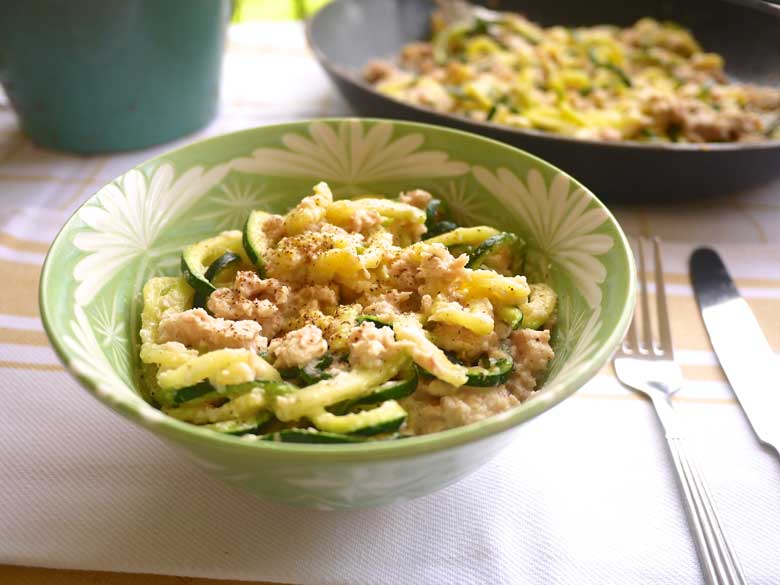 This recipe is also SO quick to make.
It cooks for 11 minutes!
With spiralizing and ingredient prepping, I'd say this Creamy Garlic and Tuna Zucchini Noodles recipe takes no longer than 20 minutes total.
It's the perfect lazy night recipe… and I've been having a lot of those lately. 🙂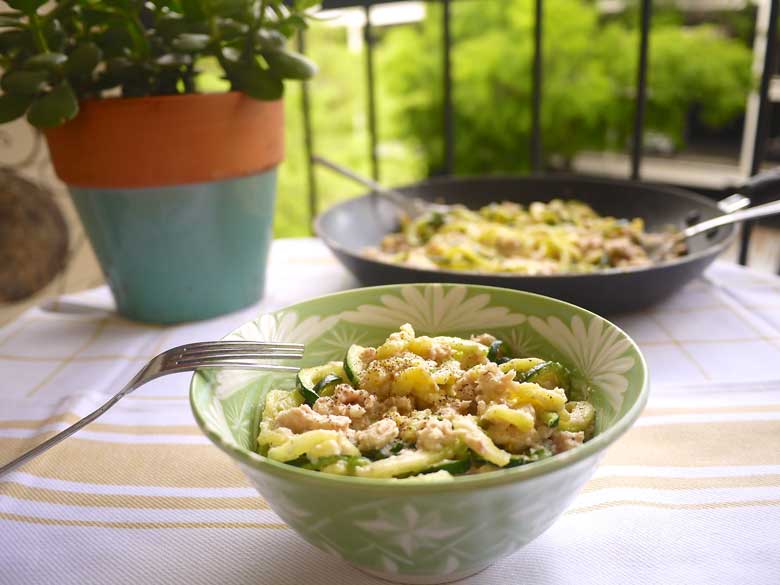 Another reason I'm excited about this recipe is that it helped me discover my new favorite tuna brand.
It's called Wild Planet. I found it at Costco and it's a bit more expensive than other brands, but totally worth it.
There are no random ingredients added, they choose smaller fish to reduce the amount of mercury, and all the good Omega-3s are retained in the process.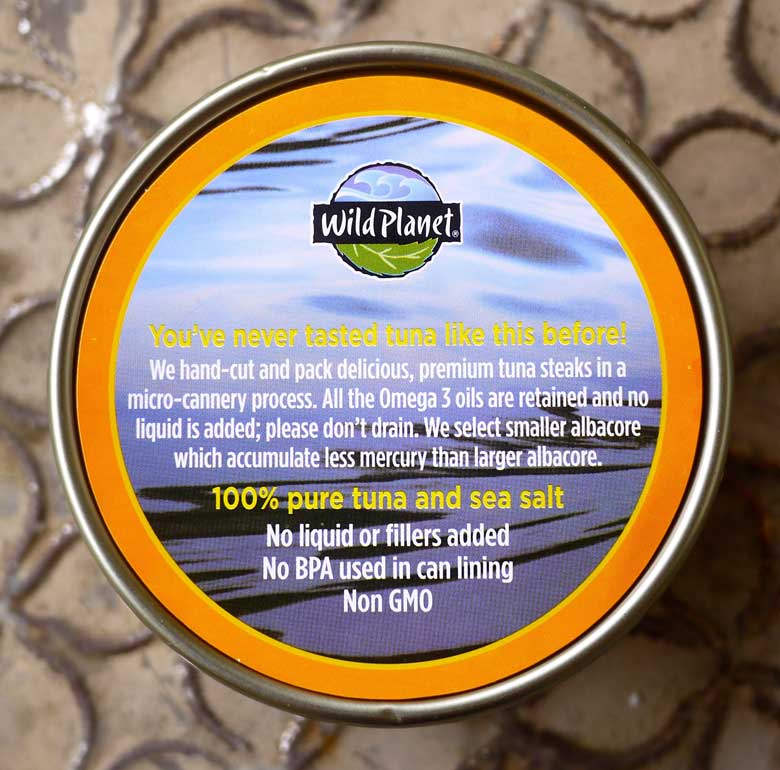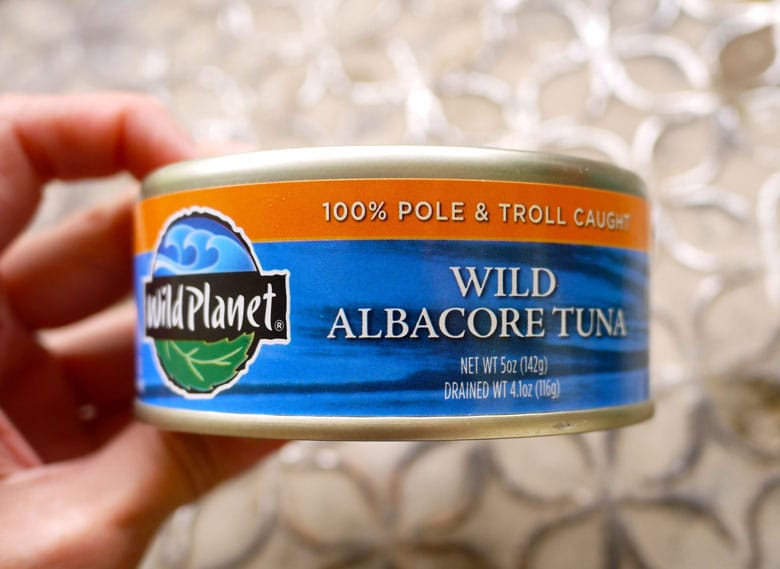 I know I might sound overly excited over finding a good tuna company that I like, but my sister used to always have allergic reactions to tuna because of the soy products that many companies put in their canned tuna products.
Why would canned tuna have anything other than just fish in the ingredient list?!
This brand of tuna has no soy products; it actually has no other ingredients besides albacore tuna and sea salt. And you can really taste the difference.
I added two cans of Wild Planet tuna to the Paleo creamy garlic sauce that I made. Delicious!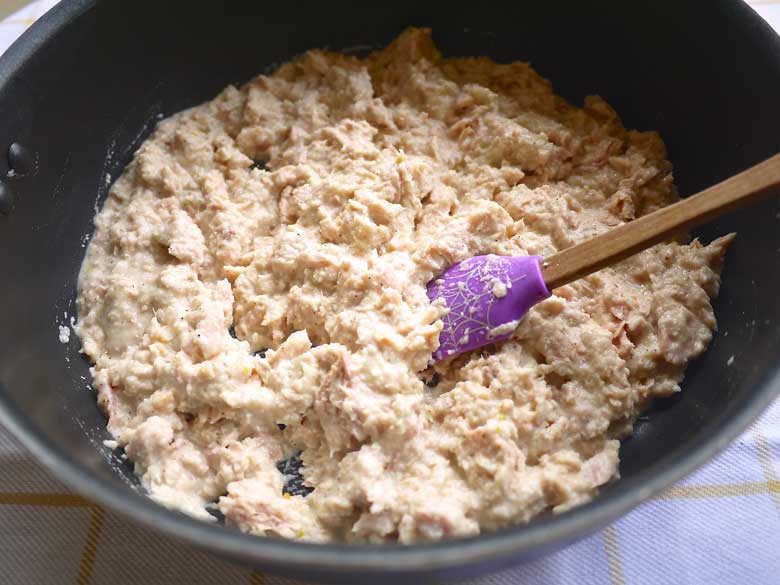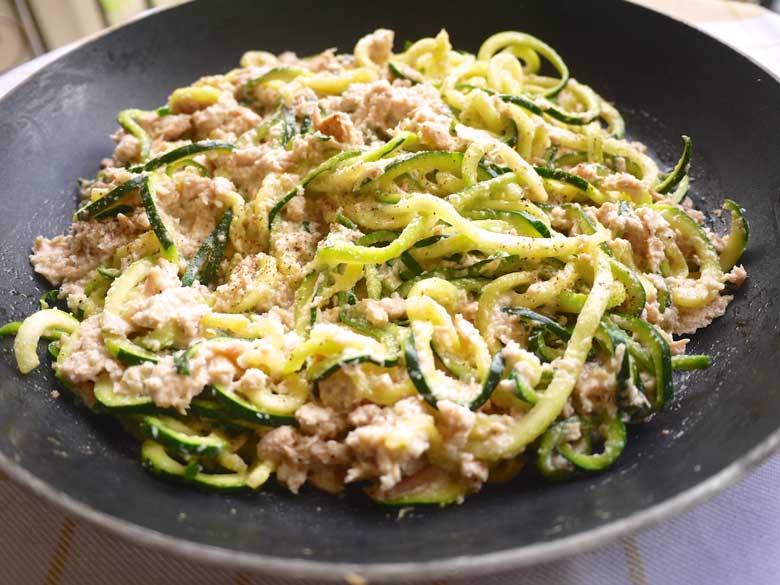 Lastly, this recipe was exciting for me because I got to test out my new Spiral Vegetable Slicer a.k.a my new Spiralizer!
It was SO easy and the result was so delicious.
I like them better than spaghetti squash… which means… zucchini noodles are going to be my new go-to food. 🙂
Also, I can't wait to try sweet potato noodles, and every other type of veggie noodle that I can get my hands on.
The zucchini noodles cooked in 1 minute, which is amazing. Plus they taste really great with sauce. It's like a lighter pasta, but that tastes like a veggie.
I let them sit with some salt on them to remove excess liquid first, but this didn't take long.
Like I mentioned before, this whole meal didn't take long!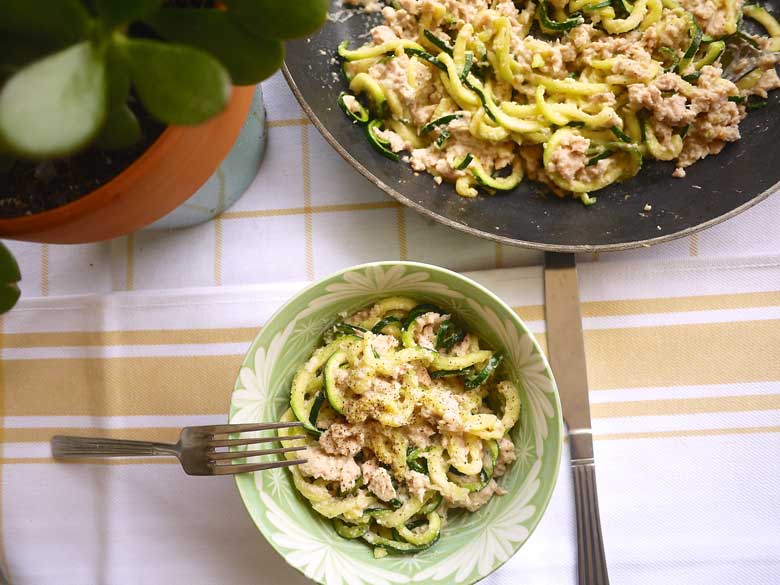 Once I mixed the zucchini noodles or ZOODLES into the creamy garlic tuna sauce, I had to stop myself from eating the whole dish. Yuuum!
The dish is a little sweet, a little garlicy, and full of tuna flavor.
It's fresh, it's quick and it need to be on your to-make list this weekend! 🙂
Try my zucchini noodles with pesto as well.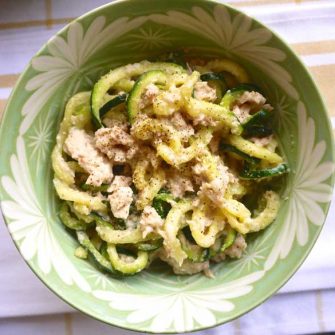 Creamy Garlic and Tuna Zucchini Noodles (paleo, GF)
A gluten-free tuna noodle dish with zucchini noodles.
Ingredients
2 Tbs minced garlic (this was 6 garlic cloves for me)
1 tsp onion powder
4 tsp olive oil , divided
3/4 cup canned coconut cream or coconut milk
1/2 cup chicken stock
1/4 tsp ground nutmeg
1/4 tsp ground black pepper
1/2 tsp salt
a pinch of crushed red pepper flakes
3 Tbs coconut flour (Nutiva is my favorite)
10-12 ounces albacore tuna (depends on the size of the cans), make sure there is no soy or processed ingredients in the ingredient list. Wild Planet is really great.
2 medium zucchini
Instructions
Spiralize the zucchini with a spiralizer. I used the Chipper Blade from my Paderno Spiral Vegetable Slicer. Place the spiralized zucchini into a colander/strainer. Put a large pinch of salt onto the zucchini, toss it around and then let the zucchini sit so that the liquid can drain from it.

Then, put 2 Tbs of minced garlic, 1 tsp of onion powder, and 2 tsp of olive oil into a saute pan. Mix it all together with a spatula and then set the heat of the stove-top to medium. Cook for 4 minutes, mixing every so often.

Then add 3/4 cup of coconut milk or cream and 1/2 cup of chicken stock to the pan and mix.

Add 1/2 tsp of ground nutmeg, 1/4 tsp of ground black pepper, 1/2 tsp of salt, and a pinch of crushed red pepper flakes to the pan and mix.

Let the mixture boil, over medium heat, for 5 minutes.

Add 3 Tbs of coconut flour to the mixture and whisk for 1 minute.

Remove the pan from heat and put 10-12 ounces of albacore tuna into the sauce. Mix into the sauce, while breaking the tuna down into small pieces. Set the pan aside.

In a large frying pan, heat 2 tsp of olive oil oven medium-high heat.

While the pan heats up, put the zucchini noodles on top of paper towels. With another paper towel, press down on top of the zucchini noodles, getting all the excess moisture out.

Then put the noodles into the frying pan and cook for 1 minute while stirring. Remove from heat.

Cover the zucchini noodles with the creamy garlic tuna sauce. Toss and serve
Nutrition
Calories: 333kcalCarbohydrates: 12gProtein: 21gFat: 23gSaturated Fat: 16gPolyunsaturated Fat: 2gMonounsaturated Fat: 4gCholesterol: 31mgSodium: 623mgPotassium: 625mgFiber: 4gSugar: 3gVitamin A: 220IUVitamin C: 20mgCalcium: 42mgIron: 2mg
Disclosure: This post contains Amazon affiliate links. This means that if you click on a link and make a purchase, I will receive a small commission at no cost to you.