Buttery Zucchini Banana Bread (without butter!) (Paleo, GF)
I keep seeing all of these news articles about the "Monday blues" and it got me thinking about how I could make the start of my week better. I normally organize my planner and make sure that I have a good view on the week to come.
But this Monday, I did something different…something that brings me (and my fiance) great joy. I filled the house with the smell of a freshly baked Buttery Zucchini Banana Bread.
Now normally I categorize banana breads into two groups.
1) Fluffy and 2) Buttery.
And normally when I want a loaf of Paleo goodness, I make my go-to banana bread, which is fluffy deliciousness.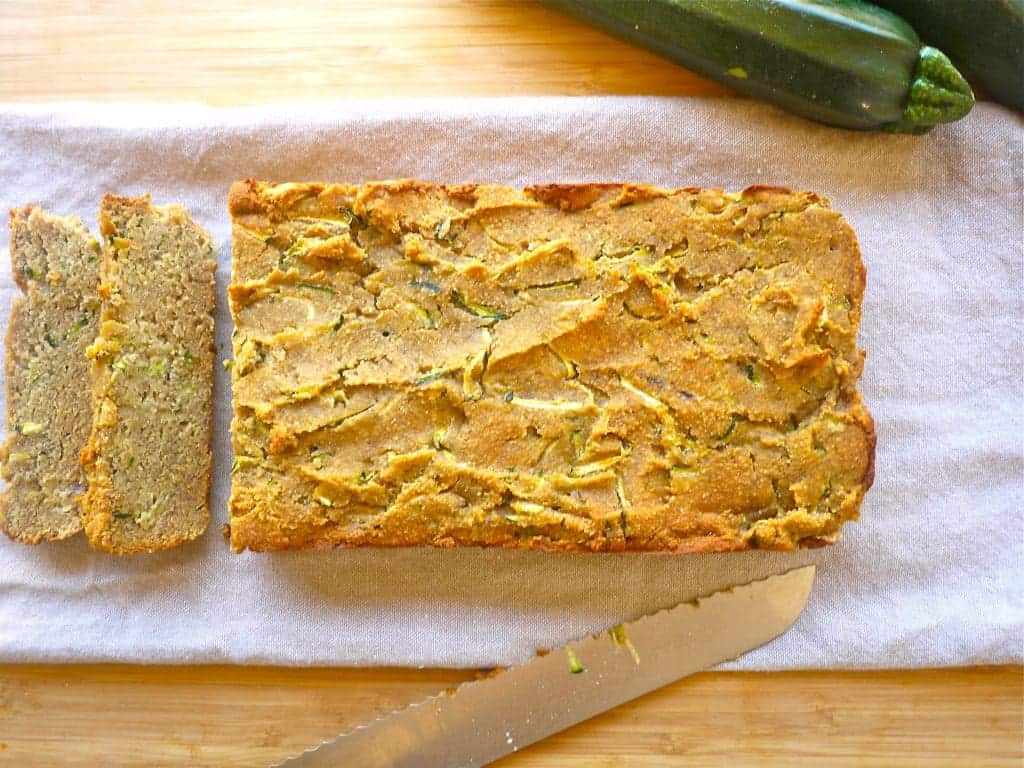 But this morning, I had the urge to make a zucchini banana bread. Which is weird.
Zucchini banana bread isn't weird. It's actually quite delicious!
My wanting something that I have never tasted before is weird.
But I blame the kitchen counter for this.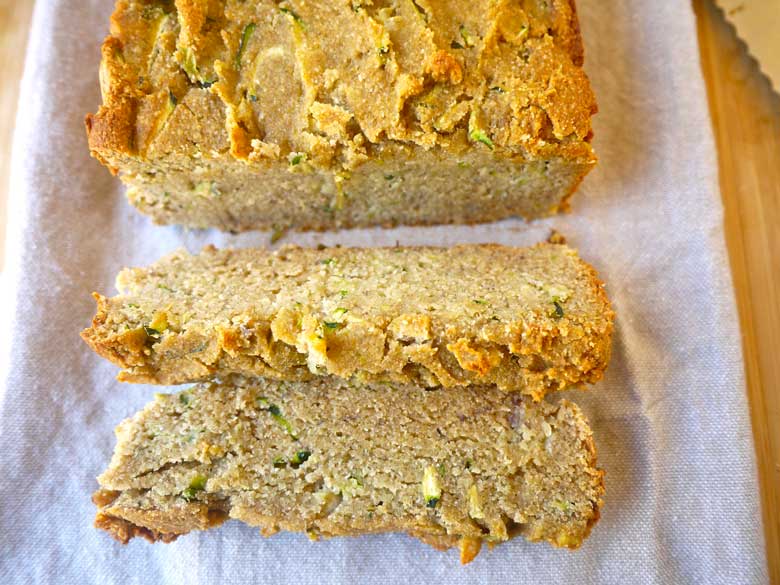 You see, I had planned on making some grilled zucchini over the weekend and never got around to it.
As I put away some dishes, I kept seeing this zucchini on the counter.
And rather than put it in the fridge, I had the urge to bake it.
To bake that and the lonely avocado that was on the counter next to it.
Ya, it was definitely the kitchen counter's fault.
And the result is this melt-in-your-mouth buttery zucchini banana bread. Made without any butter! Yuuuum!!
I finally found a buttery banana bread recipe to add to my go-to pile!
Let's face it, we all need a go-to fluffy banana bread recipe AND a go-to buttery banana bread recipe. 😛
Oh and I more thing- this Zucchini Banana Bread was a hit with little ones. Not only because it is non-processed and dairy-free (which is more of a parent-pleaser), but also because it's delicious!
A cute 11 month old asked for more all afternoon. 🙂
Buttery Zucchini Banana Bread (without butter!) (paleo, GF)
Ingredients
1 tsp cinnamon
1/4 tsp nutmeg
1 cup almond flour
1/2 cup coconut flour, ( I like Nutiva)
1/2 tsp baking soda
1/2 tsp baking powder
1/2 tsp salt
2 eggs
a scant 1/2 cup of honey
1 tsp vanilla
1 banana, , mashed
1/4 cup mashed avocado, (this was one small avocado for me)
1 Tbs coconut oil, , melted
1 1/2 cups of shredded zucchini, ( this was 1 medium-large zucchini for me)
Instructions
Preheat the oven to 325 degrees.

Line a metal loaf tin with parchment paper. ( My loaf tin was 10 x 5 x 3-Inch)

In a medium bowl, mix the cinnamon, nutmeg, almond flour, coconut flour, baking soda, baking powder, and salt with a fork until everything is well mixed. Set the bowl aside.

In a large bowl, mix the eggs, honey, vanilla, mashed banana, mashed avocado, and melted coconut oil together with a hand-held electric mixer until the mixture thickens and everything is well mixed.

Pour the dry ingredients into the wet ones and mix with a hand-held electric mixer until well mixed.

Fold in the shredded zucchini.

Pour the mixture into the loaf pan, and bake for 60 minutes.

Let the bread cool for a bit, then lift it out of the loaf tin by lifting up the wax paper on either side of the bread. Peel the wax paper off of the bread, and enjoy!
Disclosure: This post contains Amazon affiliate links. This means that if you click on a link and make a purchase, I will receive a small commission at no cost to you.