Ireland Adventures- the Food + Wedding Venue Hunt
My first travel post, ah! This is a part of the blog that I have been meaning to incorporate since the beginning. I literally have thousands upon thousands of travel related photos documenting hotels and meals from various travel adventures. It's not that I didn't want to do anything with these photos, I actually religiously review all of my favorite hotels and restaurants on trip advisor. ( 135 reviews and counting! 🙂 ) I just wasn't sure how to incorporate the travel aspect to the blog, especially since I just got the hang of this whole food blog thing.
So, I'll start with my most recent trip. A two-part trip, actually, to Ireland where I visited 14 potential wedding venues and tasted SO MUCH good food. I went once with my mom and sister, we saw 10 venues. And then I went with my fiancé and we saw 4.
To start off, I have to say that the quality of the food in Ireland is just fantastic (especially the meat, cheese, and fish), and you can really taste it. I had one of the best breakfasts of my life at the Castlewood House in Dingle. This B&B is amazing, with clean beautiful rooms with a view of the water, fresh afternoon cakes and tea in the parlor, and the nicest hosts. It really sets the bar high for B&B's in Ireland. And the best part may very well be their breakfast. They have a buffet of home made scones and jams, cheeses and meats, and fruit and yogurt. AND you can order anything you want from their menu, from pancakes to a full Irish breakfast. AND it's all homemade. Seriously, if you find yourself in Dingle, stay here.
And while your at it, go to Murphy's Ice Cream.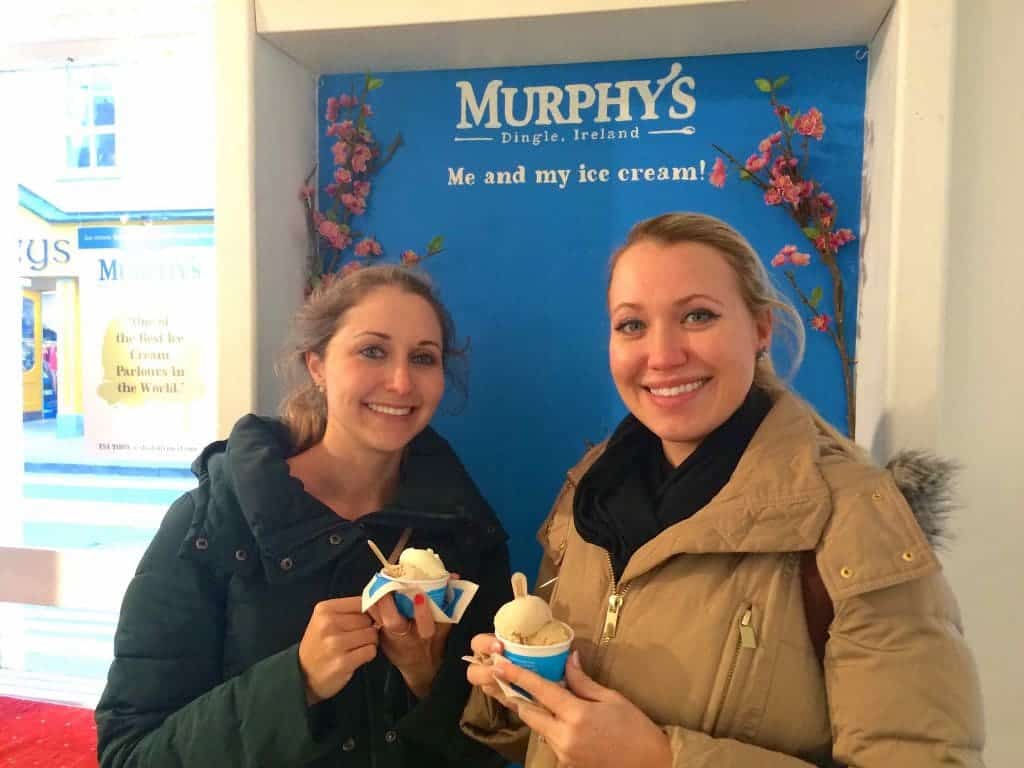 I was blown away by how rich, creamy, and fresh Murphy's Ice Cream is. I really have to say it's top 2 for best ice cream that I've had in my lifetime. Not only is it delicious, but they are also just so creative and dedicated to using pure ingredients. Their sea salt caramel flavor is made using salt from the ocean! Their cookies and cream is made from homemade oreos to ensure that there are no preservatives or random chemicals in the icecream. They use real milk and real ingredients and are proud of it. The staff gives you ideas as to how you can pair certain flavors together and then they let you taste it before you order. Drool.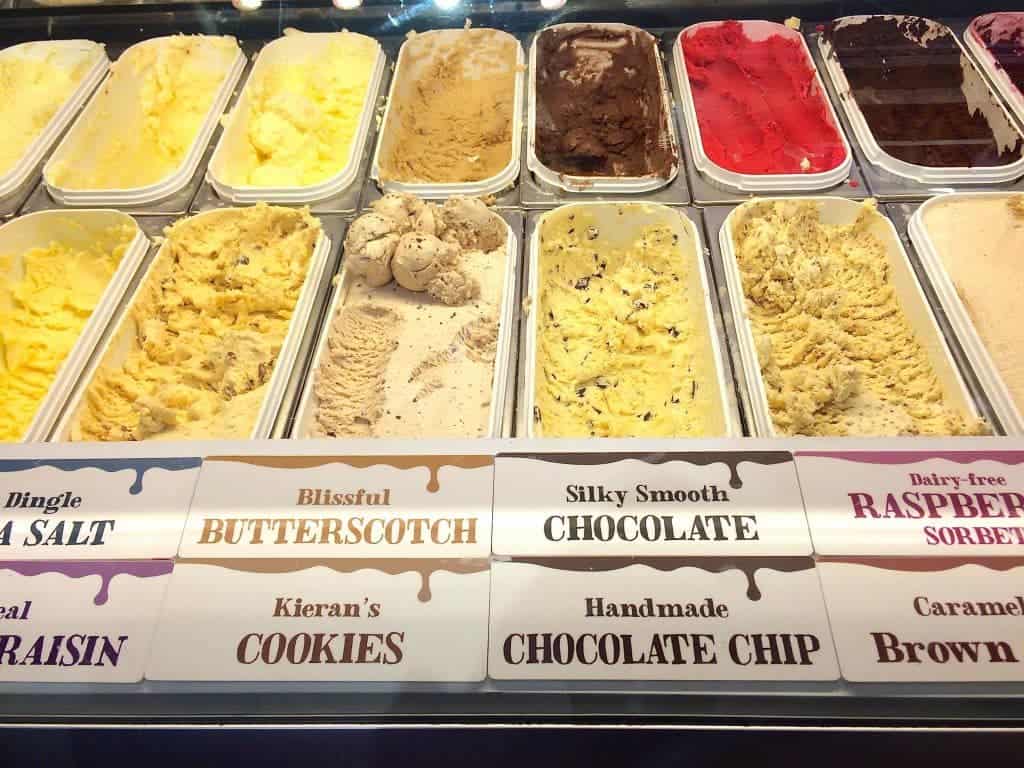 Dingle is a must for anyone visiting Ireland. The hills and cliffs overlooking the peninsula are just too beautiful for words. Plus, it's a foodie city with some of the best seafood around. It actually was named the Top Foodie Town in all of Ireland!
My mom still talks about her meal from the restaurant, Out of the Blue, saying it's the best fish she's ever had.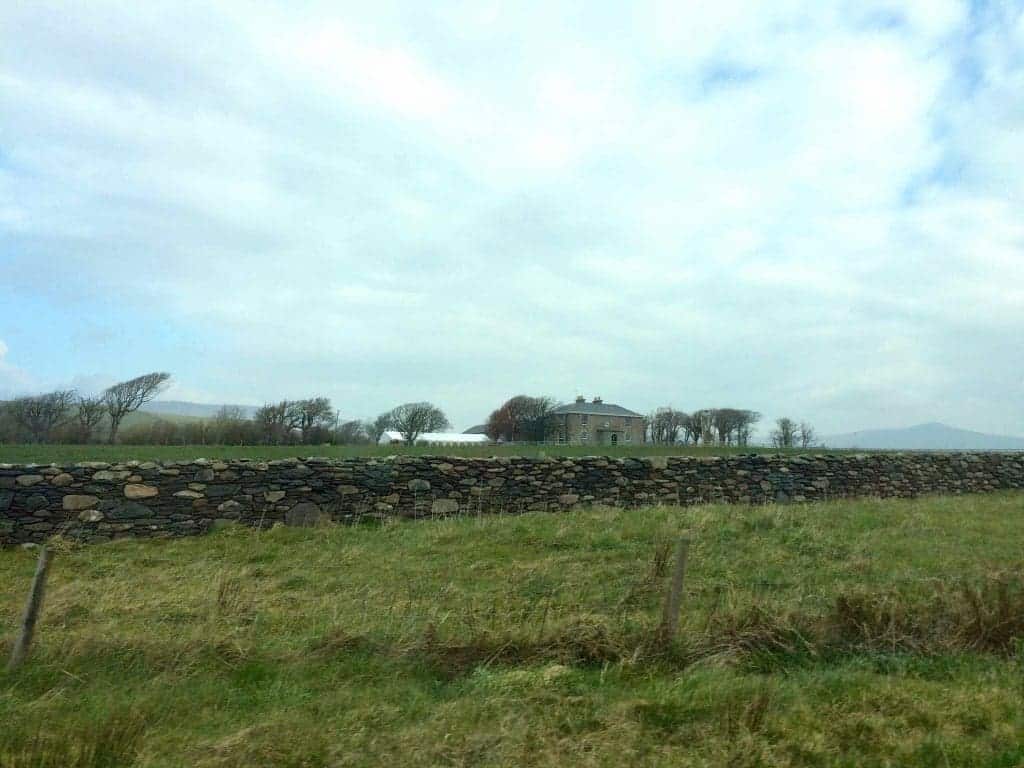 Our next great meal was in the beautiful town of Kenmare.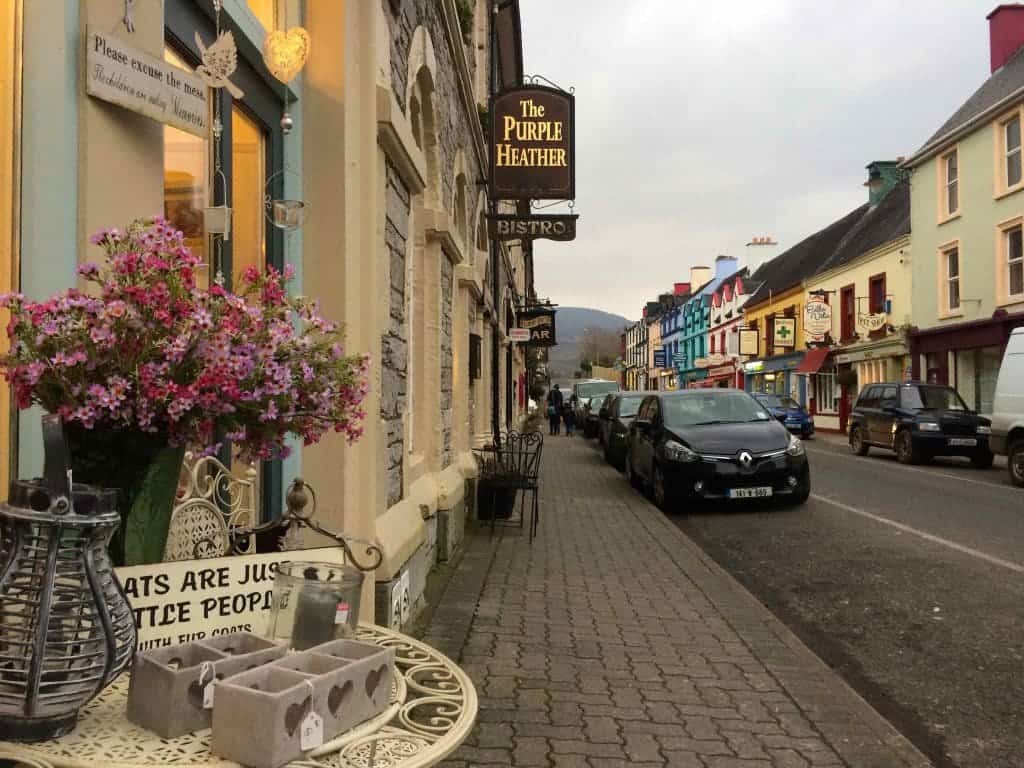 This little town captured my heart, with the friendly people, the amazing local shops, and quite honestly…the food. We had just come from an appointment checking out Sheen Falls Lodge (the wedding coordinators here are seriously the nicest people ever!) and we were just starved.
Just starrrved! 3 women who get Hangry is no bueno. So we decided to check out the pub that the wedding coordinator at Sheen Falls recommended, PF McCarthy's.
I hate to admit it, but at first, I judged the place. It didn't look like what I expected a pub to be like inside. And if I wasn't so hungry I probably would have suggested that we try someplace else. Luckily we gave it a chance because we had the BEST Beef and Guinness Casserole.
I literally licked my plate clean. And my mom, who hates anything that resembles soup, ate every bite. The quality of the beef here, and the delicious vegetables and broth flavors were perfect. I mean, I wish I could eat this meal every week! (Note: Sorry for the bad lighting here, I used my Iphone.)
On my trip with my mom and sister, we saw so many beautiful venues. Honestly, almost all of the venues that we visited blew me away.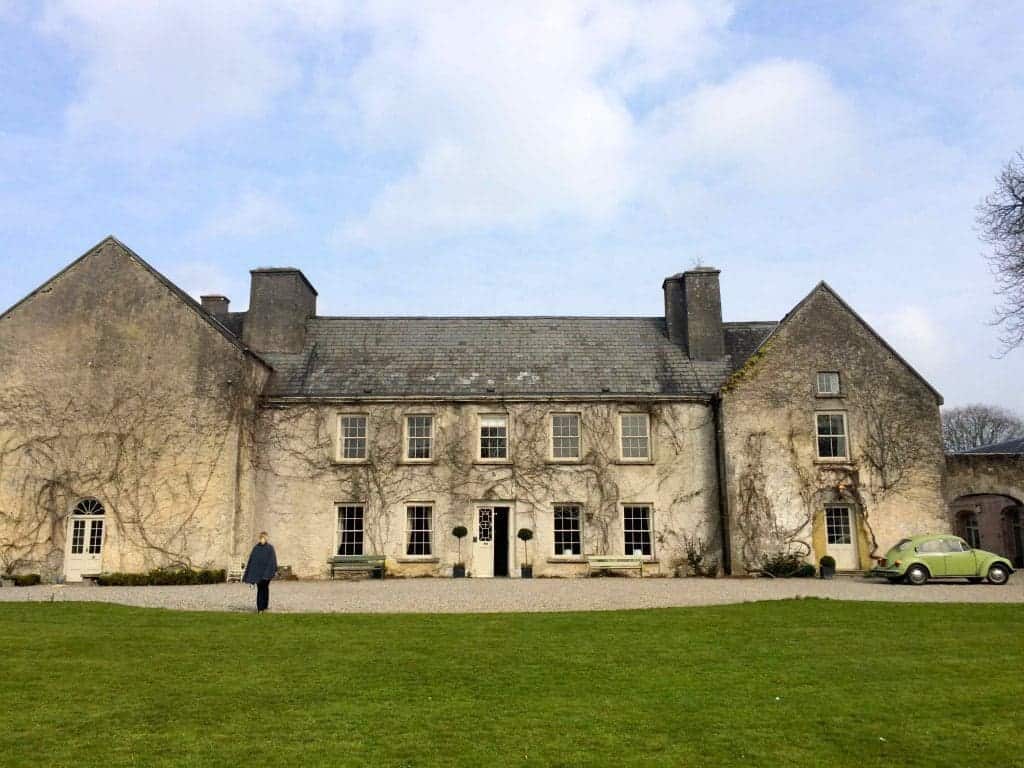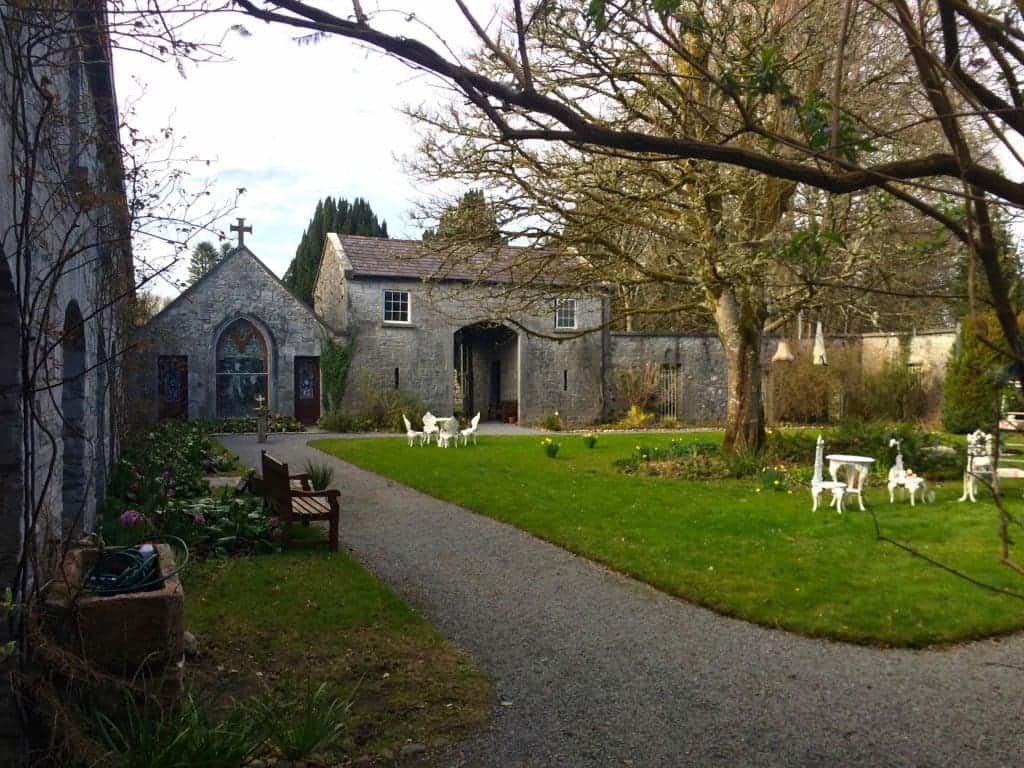 We eventually made our way to Galway. But before we could do anything of substance, we had to eat Shepherd's Pie because, we couldn't go to Ireland without eating one.
I remembered having one of the best shepherd's pies two years earlier at The Front Door Sonny's Bar and Restaurant, so I decided to take my mom and sister there.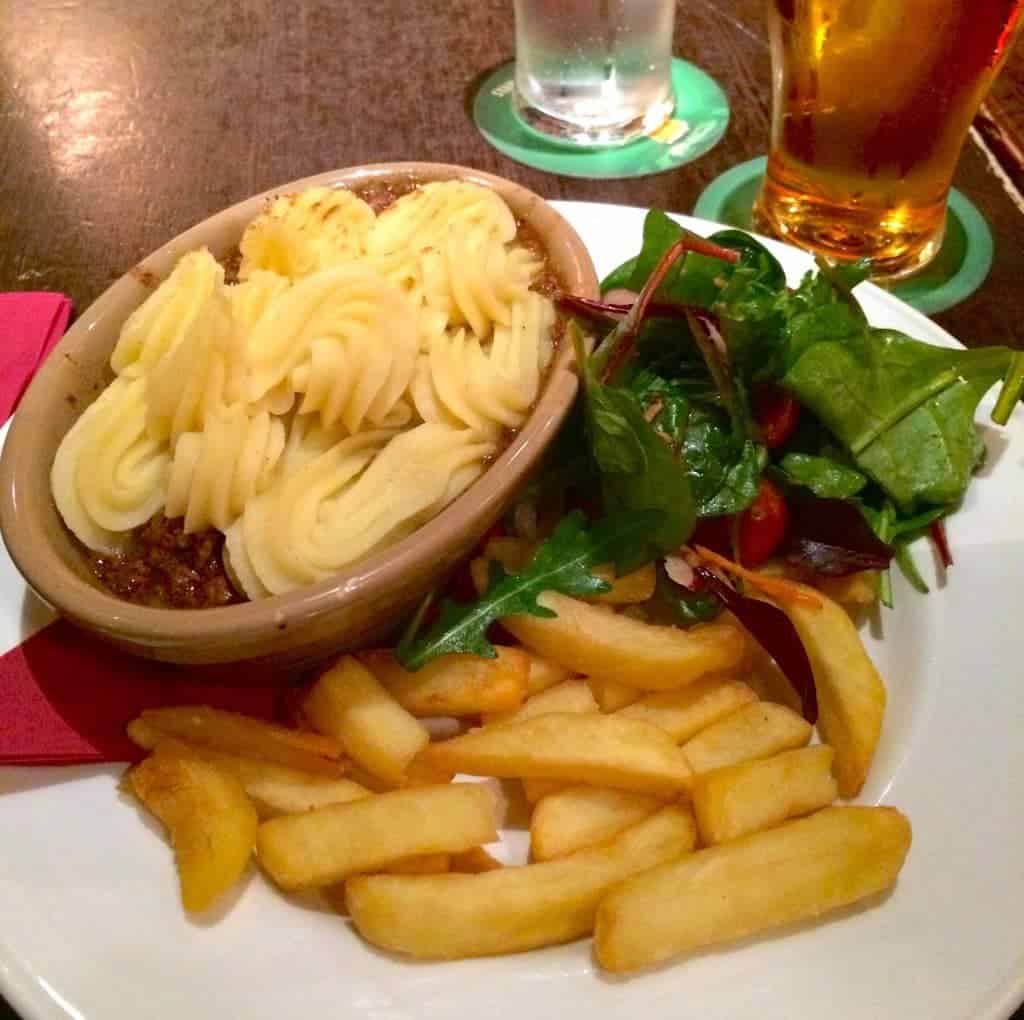 It did not disappoint! I know the picture doesn't show it (again, another Iphone photo), but this lamb and potato dish was unreal. All three of us agreed that the lamb was just to-die-for and that from now on, we'd have to use lamb in our shepherd pies at home.
Next, was my trip with my fiancé. On my trip to Ireland with my mother and sister, none of the venues were "the one" and I felt so bad that after all that work, we didn't find it. My fiancé and I talked about booking a venue site unseen, but luckily for us, my sister, who lives in France, had a baby (the cutest baby boy!). There are roundtrip Ryanair flights for 50 euros directly to Dublin from the city she lives in, sooo when my fiancé and I went to visit her and the new baby, we were able to head to Ireland one last time. 🙂
Having my fiancés input made it easier for us to figure out what we were looking for. And it took some of the pressure off off.
We spent the first night in Killarney, a town I always wanted to visit because of the "Christmas in Killarney" song. Do you know it? Some people look at me like I'm crazy when I mention it.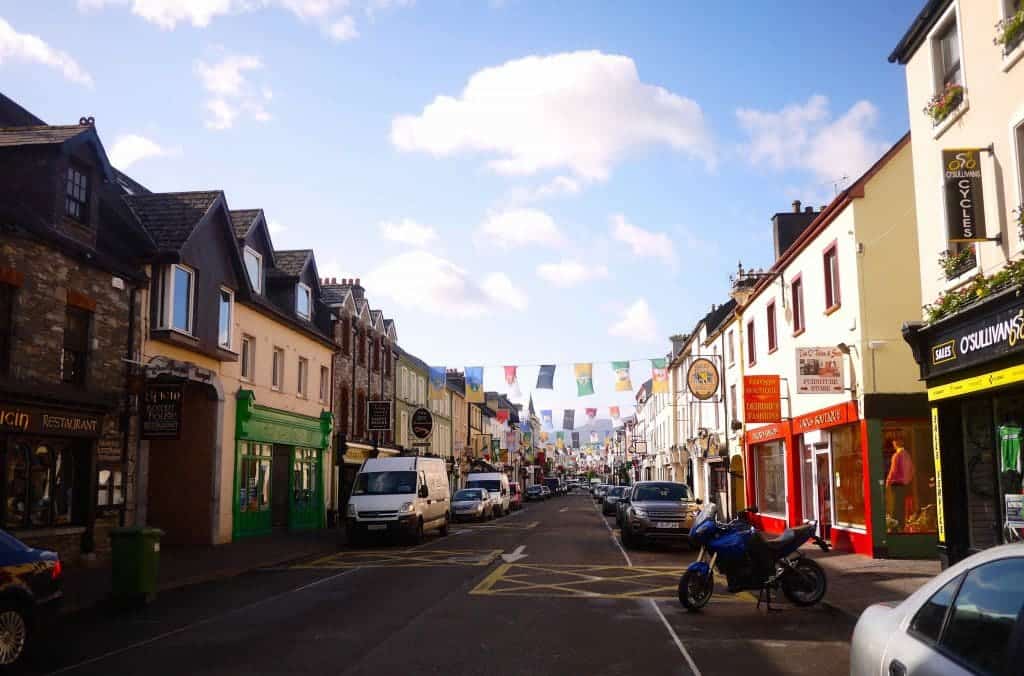 My fiancé and I were on a mission to find fish and chips, and even though there is a famous fish and chips restaurant in Killarney (that everyone told us to go to), we wanted to sit and eat at a pub, so we chose The Laurel's Pub, around the corner from our B&B.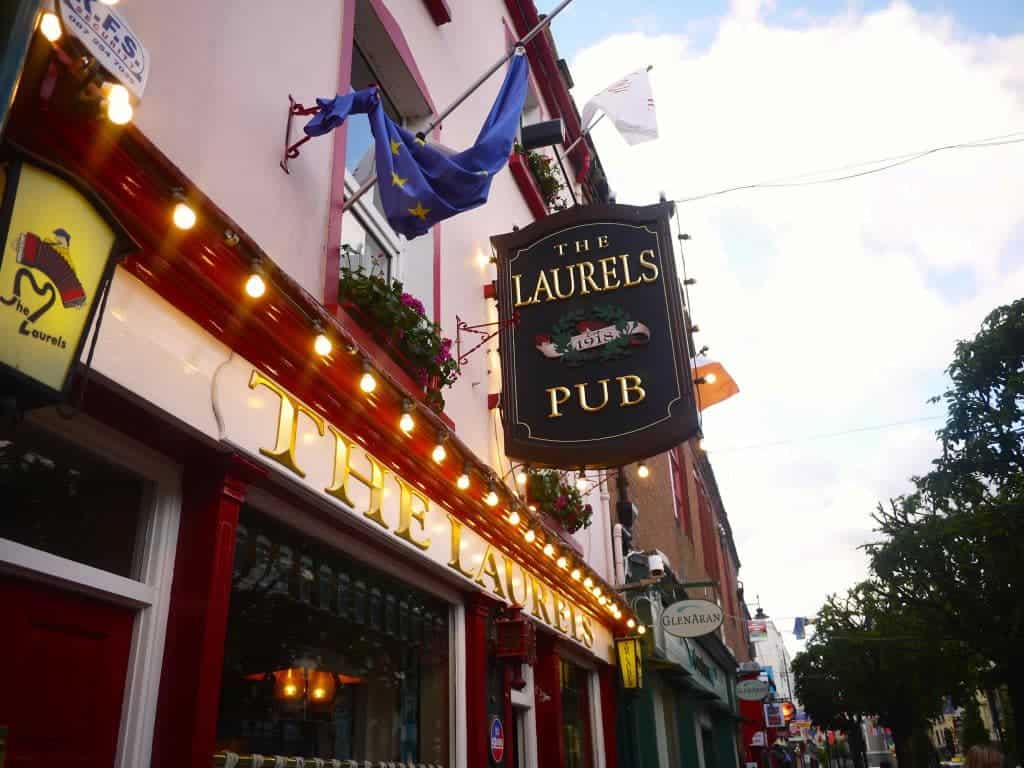 We were not disappointed, not at all! … We actually have never been disappointed with the food in Ireland.
Let's all hope that I look this beautiful on my wedding day: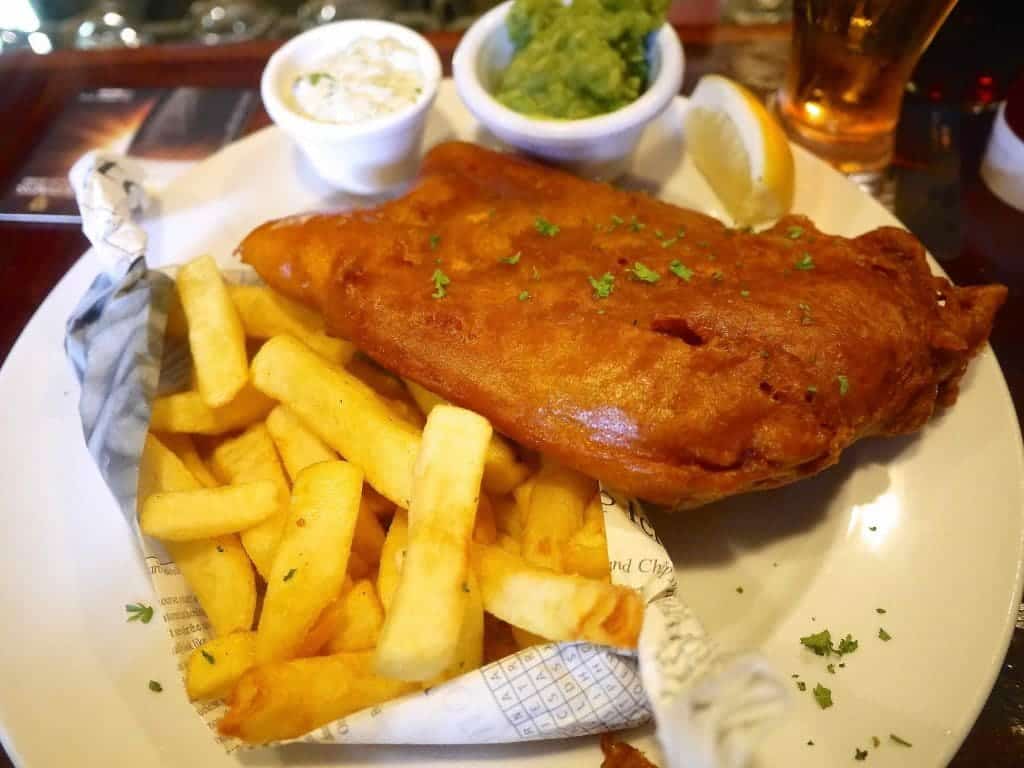 I loved the satisfying flavors of these Fish and Chips, and that the dish had mushy peas! I looove mushy peas. 🙂
After Killarney, we headed south, around the Ring of Kerry. If you are planning on visiting Ireland, I must insist…go west! The ring of Kerry and the wild west coast of Ireland are feats of nature. I really wish we got to spent more time there.
Since my fiancé and I were only in Ireland for 2 days, we basically drove from one coast to the next, trying to make our 4 venue appointments, and trying to at least enjoy some good food when we could. Our last stop was near Kells, where we stayed at a really lovely B&B on a farm, called Teltown House.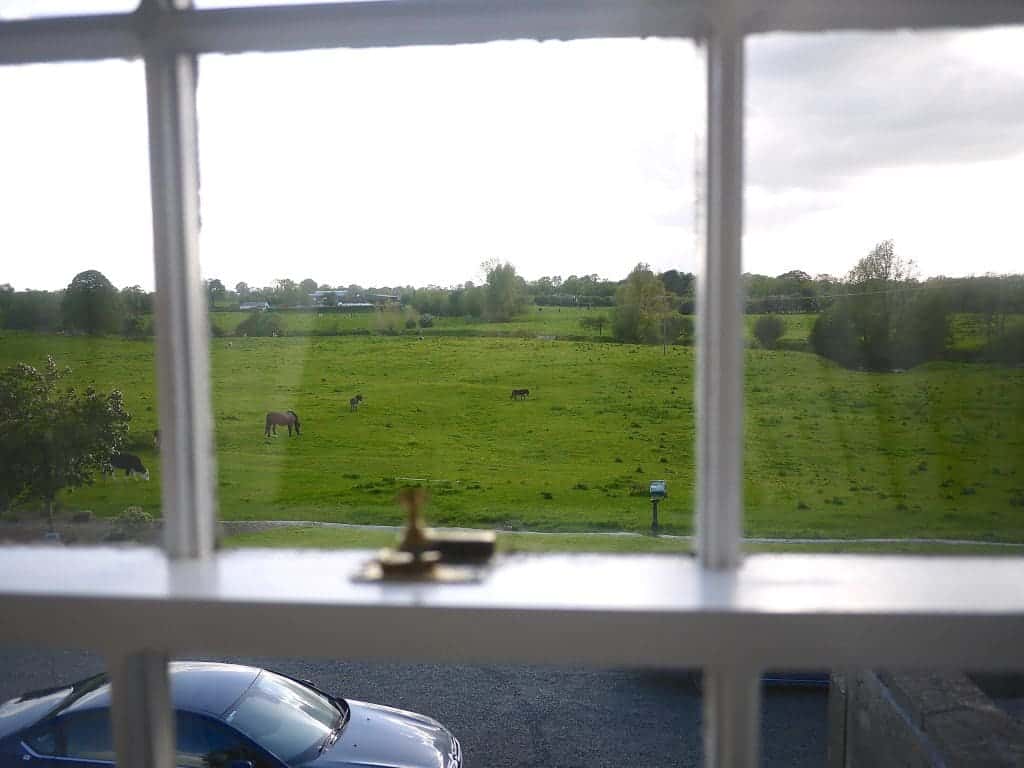 We had driven five hours to get from the bottom of the west coast of Ireland to Kells, which is north of Dublin. We had gotten in the habit of eating a large Irish breakfast in the morning, skipping lunch (because it keeps you so full) and then eating an early dinner. So by the time we got to the B&B we were starved, as per usual. The lovely woman who runs the B&B told us to try a place called Martry Restaurant.
She said that it was the pub that all the locals went to and that they were known for having fresh food. She claimed that it was the best way to "see how the locals live". Naturally, we were sold.
I'm so glad that we took her recommendation because…THIS BURGER. The meat was the best quality beef that you could ask for, and the flavor combinations were A-mazing! This Martry burger was topped in a mango-onion chutney, along with black pudding (yes, black pudding!), bacon, and grilled onions. Oh and there were two fried onion pillows of heaven on top of the bun.
Black pudding + burgers is a great great choice.
To top off the meal and the night, I had the best apple pie of my life here.
The homemade crust of this pie was almost like a cake, and it was filled with stacked sweet yet tart apples. Plus, it came with whipped cream and ice cream. I feel like all pies should come with both, don't you?
If you find yourself around the Kells area of Ireland, go find this apple pie and eat it. Your taste buds will rejoice.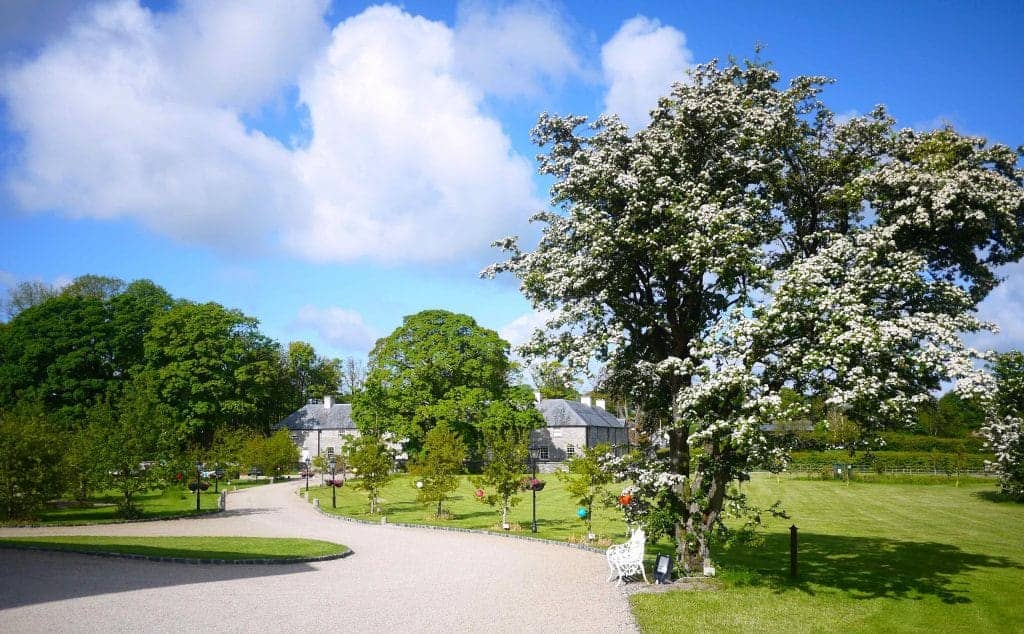 We squeezed the last venue in, Clonabreany House, at 8:30 am the morning of our flight back to France, risky…I know!
And as tiring as both trips were, they were totally worth it. We picked a venue, and I got to spend quality time with my mom, sister, and fiancé while exploring the magical beauty of Ireland and it's fabulous food.
Note: I'd love to hear what you think about this first travel post. In the future, would you want to see photos of hotels, sights, or landscapes? Or should I just stick to food? Thanks so much!! 🙂
Disclosure: This post contains Amazon affiliate links. This means that if you click on a link and make a purchase, I will receive a small commission at no cost to you.