Dulce de Leche Cookie Dough Balls (paleo, GF)
I love when making one recipe leads to the discovery of another. It's like an unseen recipe discovery roadmap that almost feels like fate. This was most certainly the case with these Dulce de Leche Cookie Dough Balls.
Let me explain.
A while back, I came up with my Paleo Caramel Sauce recipe (which I am totally in love with!).
That recipe inspired me to create several other recipes which, quite honestly, would not be possible without Paleo Caramel
… like my Paleo German Chocolate Cake, Caramel Apple Banana Bread, Caramel Fondant, among others.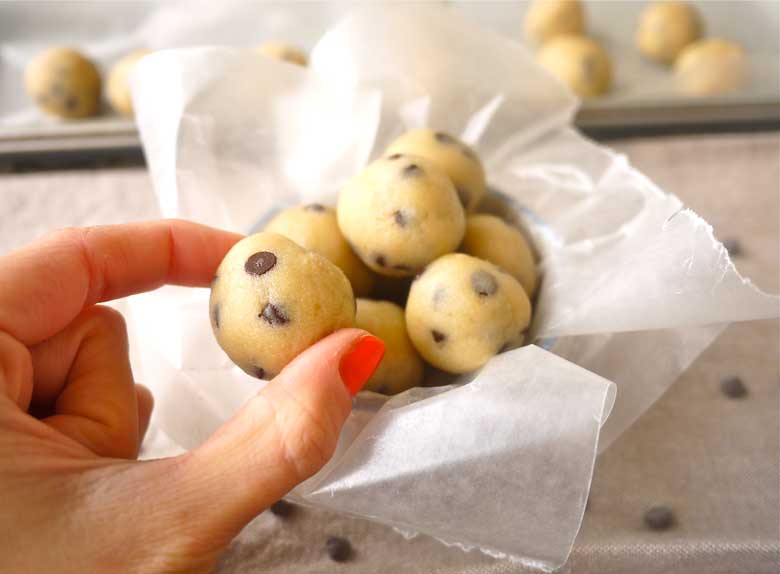 Just knowing that I had this Paleo Caramel Sauce recipe in my back pocket, has expanded my Paleo dessert idea horizons.
Which is such a good feeling! 🙂
It was a matter of time before my recipe horizons expanded to include a Paleo bark recipe of sorts and around Valentine's Day, I used this Paleo Caramel Sauce to make a Salted Caramel Paleo Bark.
What was interesting about making this bark (aside from the process and its deliciousness), was what happened to the caramel sauce in the fridge.
I noticed that the Paleo Caramel Sauce lightened up in color, hardened, and…. kind of tasted like cookie dough.
Say whhhhat?!
I kept taking bites of the bark to see if it was a random mistake of the taste buds. But it wasn't!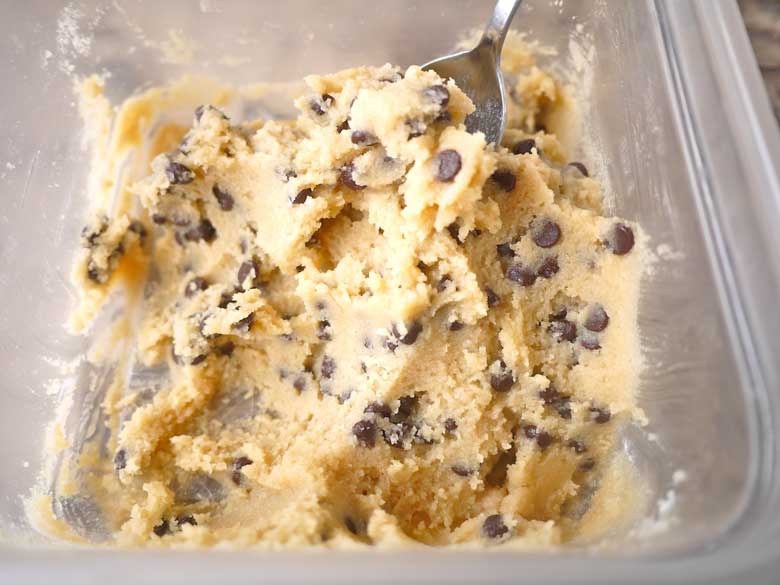 I instantly started thinking of how I could use this caramel sauce to create Paleo cookie dough balls.
Because cookie dough shouldn't disappear from our lives just because we are cutting out processed foods from our diet.
I added some almond flour and Enjoy Life Chocolate Chips (soy-free, nut-free, dairy-free chocolate) to a batch of Paleo Caramel Sauce.
And that's all it took to have Paleo Dulche de Leche Cookie Dough Balls at your fingertips.
They have an amazing dulche de leche flavor (being made out of caramel and all), and are the perfect bite-sized balls of paleo cookie dough. Yum!
Bring these to a party or to a friends house and just watch how fast they disappear. 🙂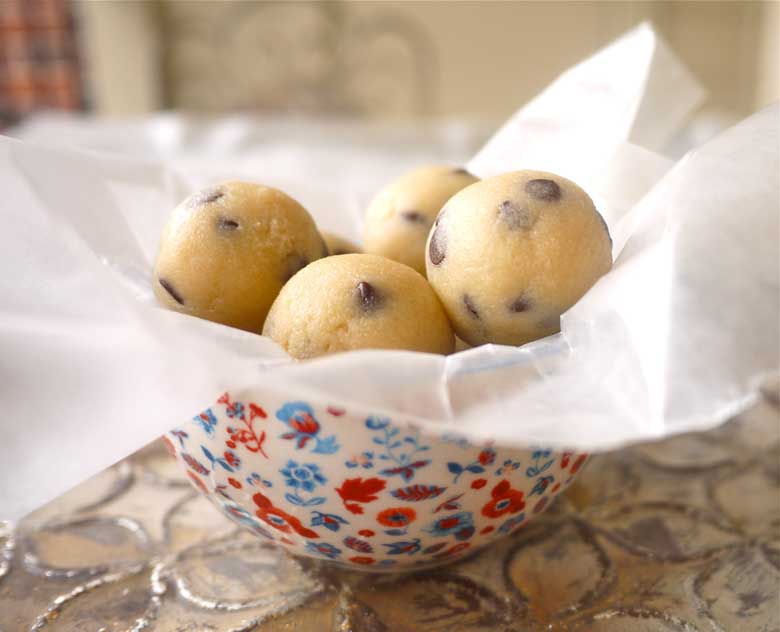 Dulce de Leche Cookie Dough Balls (paleo, GF)
These dulce de leche paleo cookie dough balls are a healthy snack and sweet treat.
Instructions
Make one batch of Paleo Caramel Sauce, this was 3/4 cup of caramel for me.

Let the caramel sauce cool completely and then refrigerate until the caramel hardens and turns a lighter color. (4 hours- overnight)

Then put 1 cup of almond flour into the caramel sauce and mix well with a fork.

Add the chocolate chips and stir.

Refrigerate the mixture for 30 more minutes.

Then take spoonfuls of the mixture and roll them into balls. ( I used about 2 tsp worth of dough per ball).

Place the cookie dough ball onto wax paper. Eat immediately or refrigerate.

This makes about 24 cookie dough balls.
Nutrition
Calories: 44kcalCarbohydrates: 3gProtein: 1gFat: 3gSaturated Fat: 1gSodium: 0.1mgFiber: 1gSugar: 0.2gCalcium: 10mgIron: 0.4mg
Disclosure: This post contains Amazon affiliate links. This means that if you click on a link and make a purchase, I will receive a small commission at no cost to you.