Healthy Holiday Cranberry Sauce (paleo, GF) + 5 Paleo Thanksgiving Side Dish Ideas
I can't believe Thanksgiving is around the corner! I feel like I have so much to do and not enough time to do it. I still have to shop for Christmas presents, figure out holiday plans… basically it's a a never-ending list. Despite it all, I do have to admit that I love the craziness that entails the holiday season. The best part, to me, is family time AND, of course, the food!
Thanksgiving always takes the cake in the food department. It is a beautiful feast– full of fantastic home cooking, which tends to be very time consuming.
I have found that the key to tackling Thanksgiving is making some things in advance, like this Healthy Holiday Cranberry Sauce, for example.
This Healthy Holiday Cranberry Sauce is easy to prepare in advance.
It only takes an hour to make, is made of a handful of ingredients, and has no sugar or preservatives.
Major win. It also realllllly reminds me of Thanksgiving, which I love.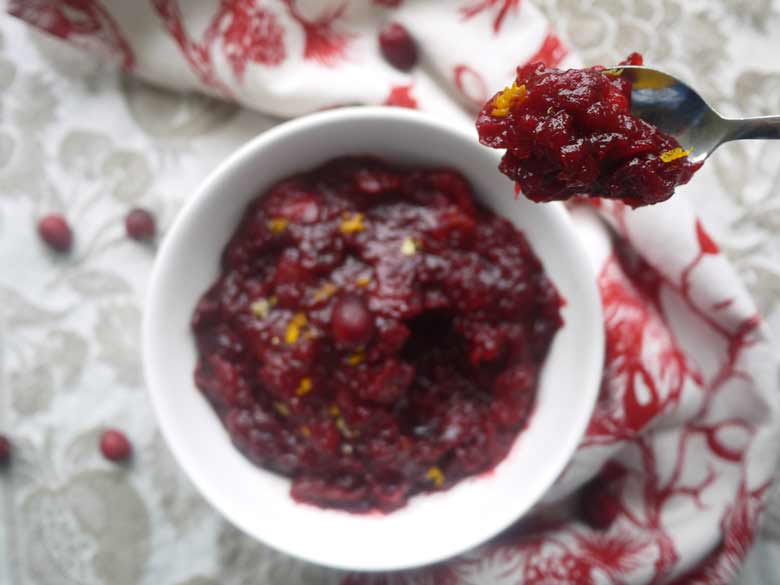 Thanksgiving at my home has always been a little different.
Since my mother isn't American we never had the typical Thanksgiving sides or desserts.
We often had chicken instead of turkey (which I do have to say, I actually liked! haha).
And we NEVER had the canned cranberry sauce (as much as I do love it, sorry mom!).
One thing we did have was home made cranberry sauce.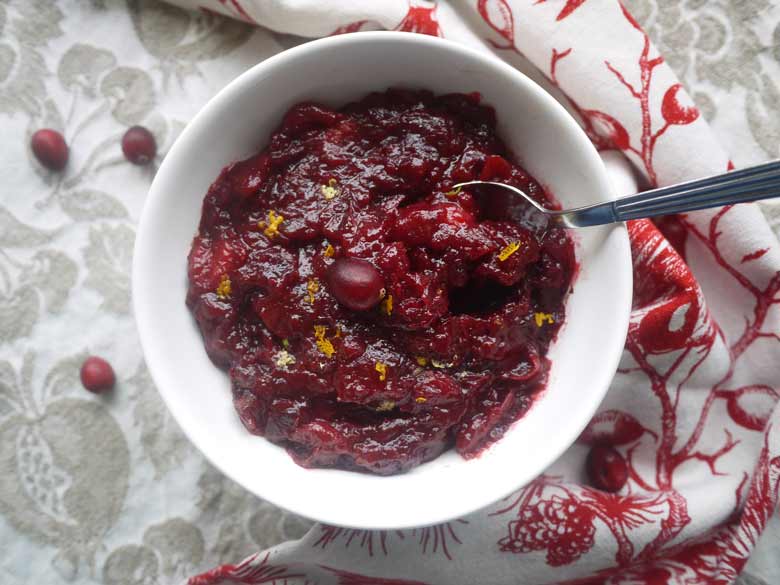 My mom always gets compliments on her home made cranberry sauce. It tastes soooo good on meat, potatoes, dessert..you name it!
I decided to tweak her recipe to make a Paleo version.
Her sauce is made with kumquats, which I wanted to do, but I couldn't find them in the stores here.
So I decided to make mine with a mixture of lemon, lime, and orange zest instead.
And the flavor turned out really well! I love the cinnamon tartness of this sauce.
I also love the thicker consistency. Yum!
What's great about this recipe is that it is easily adaptable to your tastes.
If you want this sauce to be sweeter, just add honey! If you want more citrus flavor, add more zest.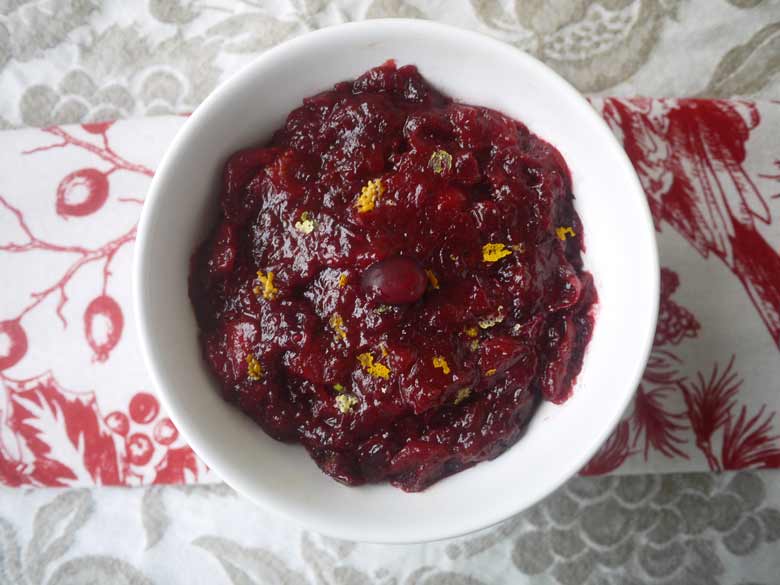 No matter what, no Thanksgiving table is complete without some home made cranberry sauce. 🙂
Keep scrolling down for 5 Paleo Thanksgiving side ideas! 🙂
Healthy Holiday Cranberry Sauce (paleo, GF) + 5 Paleo Thanksgiving Side Dish Ideas
Ingredients
1/3 cup honey
1/2 cup orange juice (this was the juice of 1 orange for me)
1/4 tsp cinnamon
1/8 tsp ground cloves
12 ounces of cranberries
a pinch of zest from a lime , a lemon, and an orange ( the zest from all three was a scant 1/8 tsp all together)
1 Tbs water
Instructions
Put the honey, orange juice, cinnamon, cloves, cranberries, and zest into a sauce pan.

Mix with a spatula.

Turn the stovetop to high heat and watch the mixture. Once it boils, immediately lower the heat to low.

Let the cranberries cook for 40 minutes, make sure to stir every 10 minutes or so. At 40 minutes, add 1 Tbs of water and stir.

Let the mixture cook for another 20 minutes, stirring more often.

Let cool and enjoy!

This Healthy Holiday Cranberry Sauce is such a great side, but us paleo folks need more options! I decided to provide my favorite 5 Paleo/Clean/ Non-processed Thanksgiving Sides to help provide inspiration for your Thanksgiving table.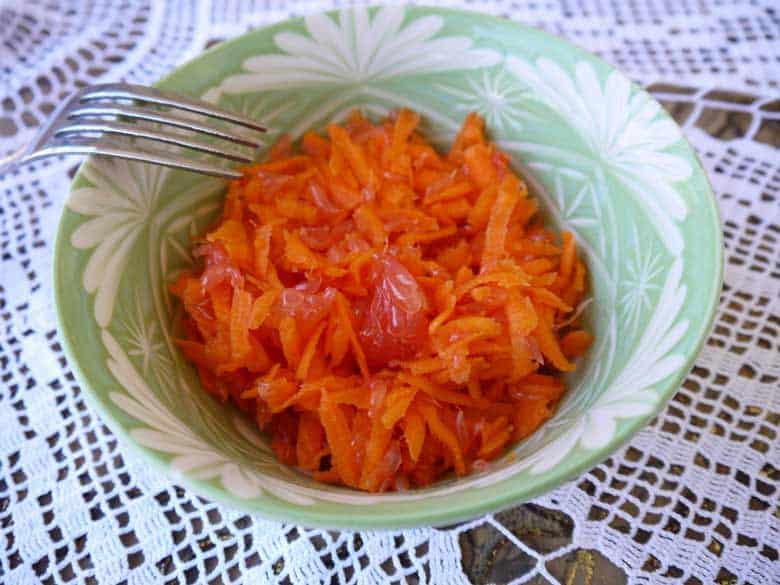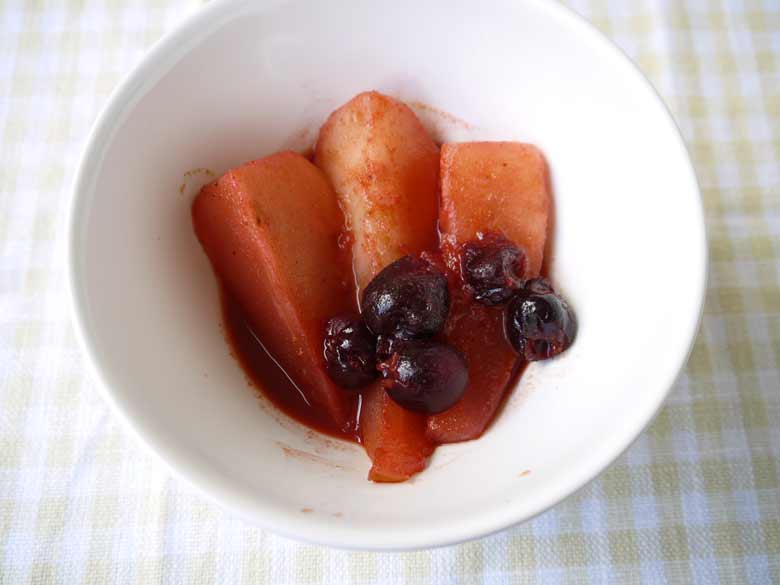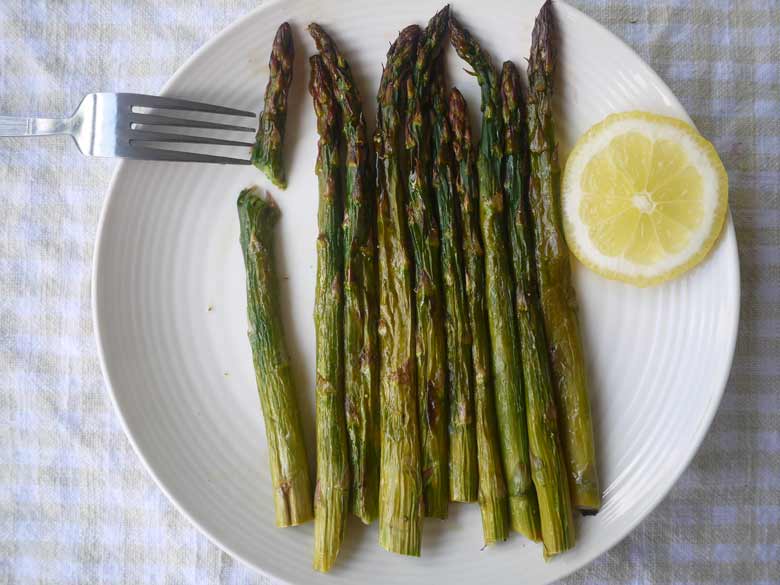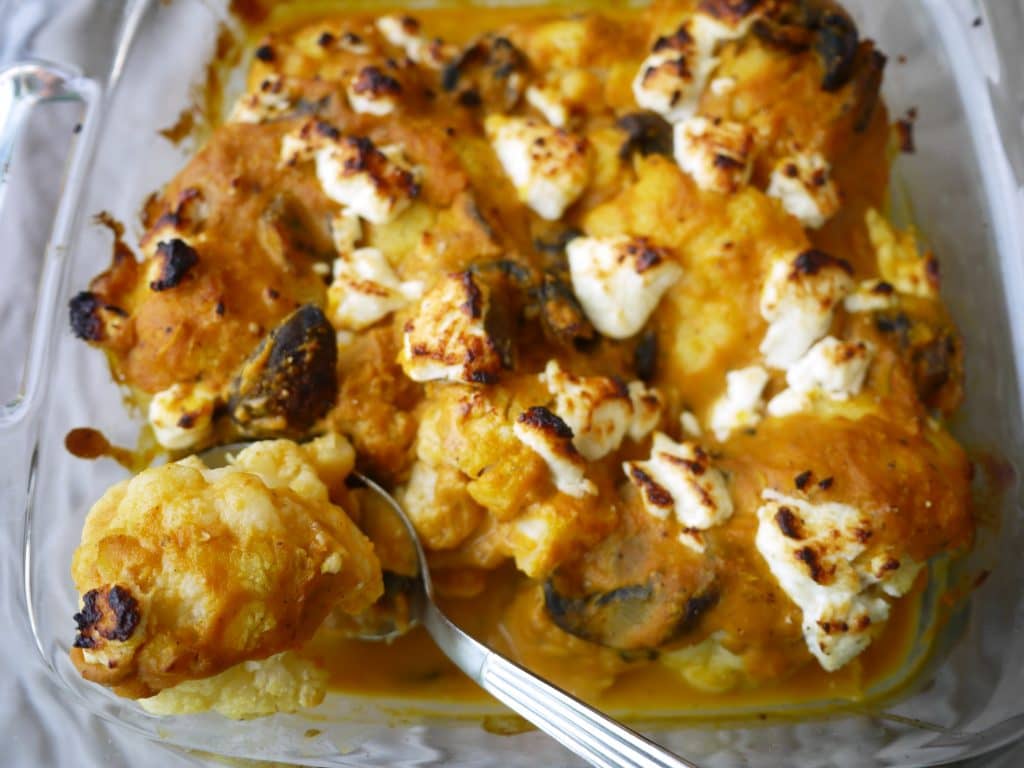 Hope these ideas help! 🙂 I'd love to hear your favorite Thanksgiving sides.
Disclosure: This post contains Amazon affiliate links. This means that if you click on a link and make a purchase, I will receive a small commission at no cost to you.