Cinnamon Chia-Flax Protein Pancakes (paleo, GF)
I've been really really loving these Cinnamon Chia-Flax Protein Pancakes lately. I say lately because I've made them about 6 times in the last month! They are moist, flavorful, healthy and SO filling.
These chia-seed and flax-seed-full pancakes are packed with antioxidants, fiber, Omega-3s, and about 17 grams of protein! Pancakes for breakfast, anyone?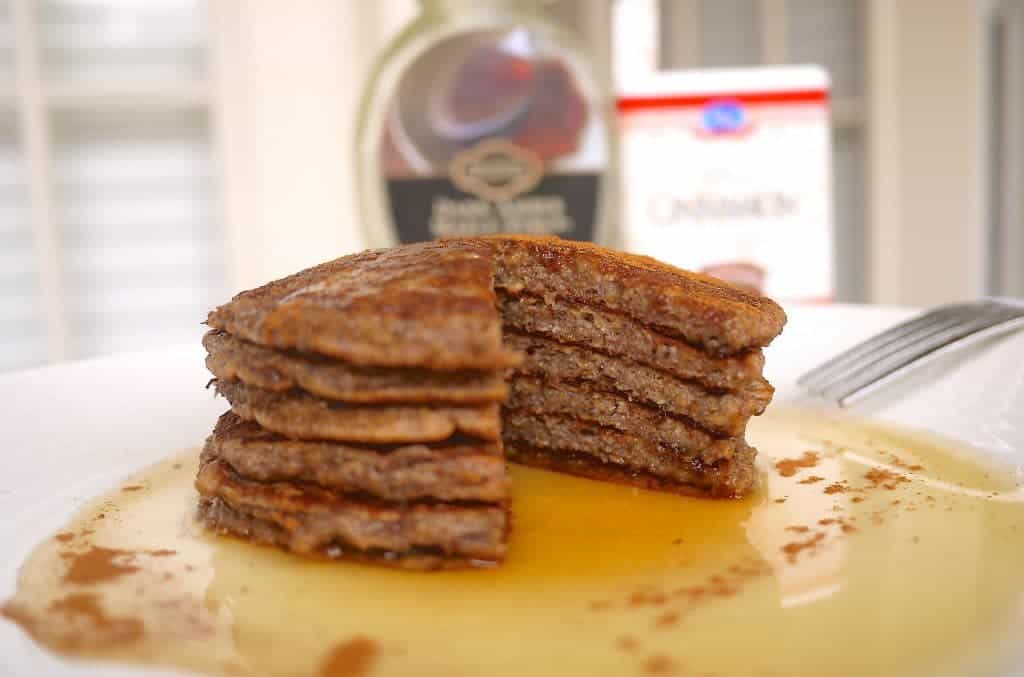 These bad boys came to life after an email from my friend.
She told me about these pancakes that she loved from The Skinny Confidential.
The idea of using banana in the place of my usual almond or coconut flours was intriguing, so I tried it. Then I tweaked it, and I tweaked it a little more.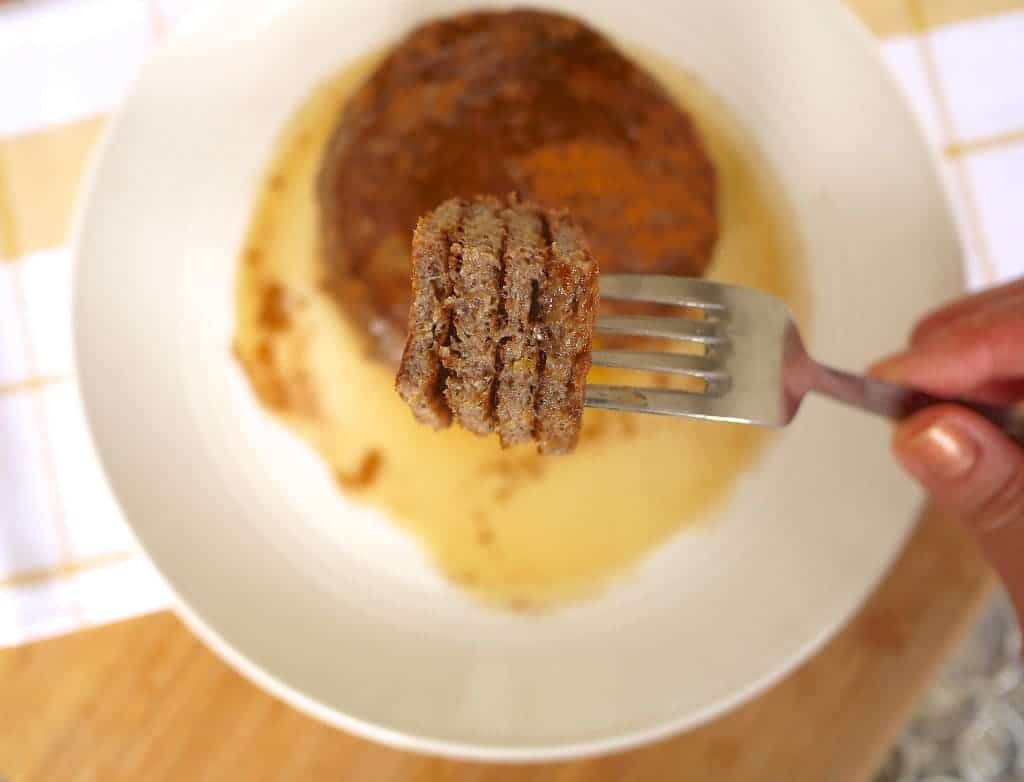 What's great about these Cinnamon Chia-Flax Protein Pancakes is that you throw everything into a blender.
Eggs
Banana
Chia Seeds
Flax seeds
Cinnamon
Lemon juice
Baking soda
Lemon juice
Into the blender, one and done.
Easy- peasy.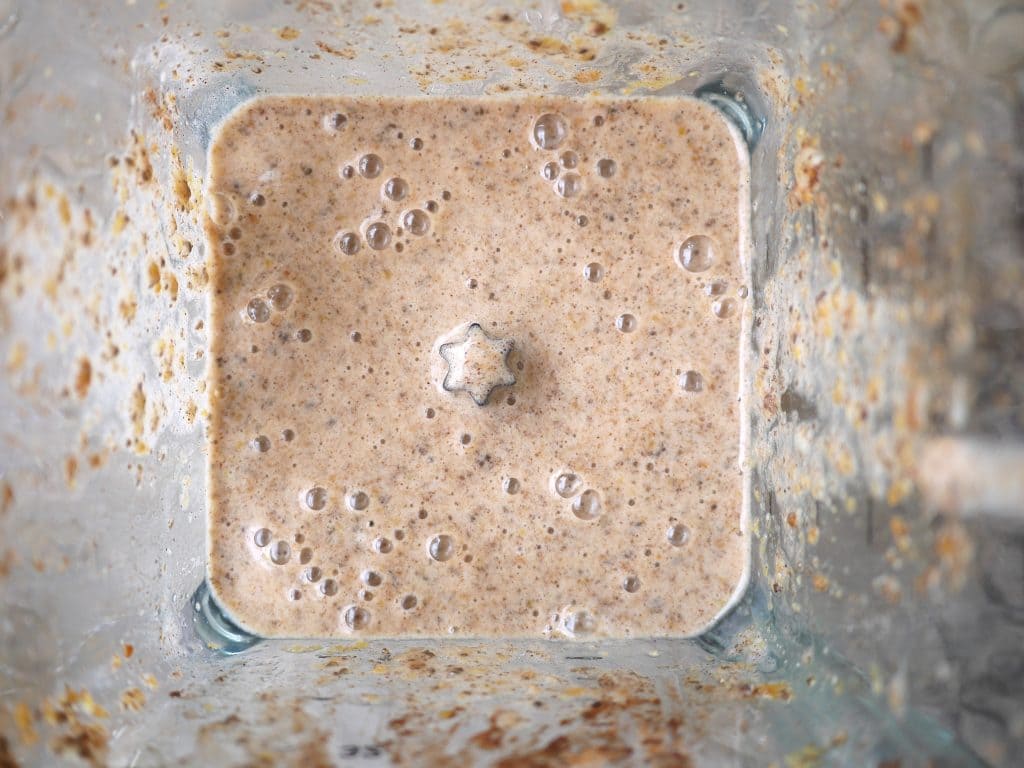 Then you throw spoonfuls of that batter onto a pan for a few minutes.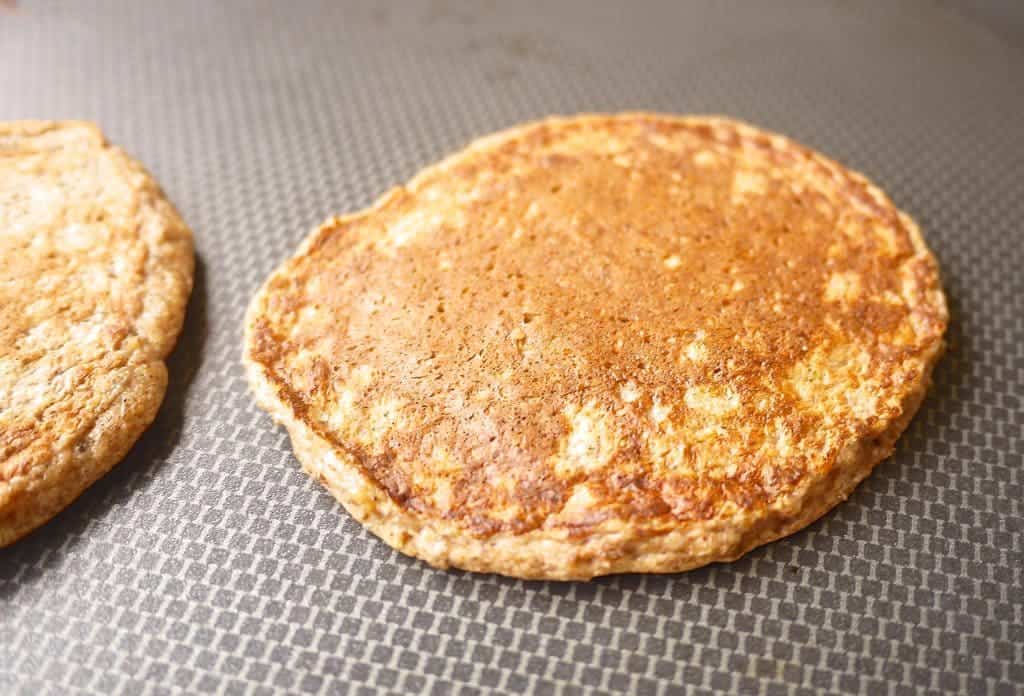 And then you have 17 grams of protein, omega-3s, fiber, and antioxidants in a delicious pancake form.
I usually eat about half of this recipe, but my fiance can eat the whole recipe in seconds flat.
Once you play around with it, you'll see how much you need and also how big/little you want to make these guys.
Or if there are any extra flavors you want to add, chocolate chips anyone? Maybe even berries?
One thing that is worth noting is that my fiance, who is very allergic to raw bananas, but who can eat them when they are cooked (like in banana bread), was able to eat these just fine.
I'm not 100% sure why, but I think the protein that causes the allergy changes when it is heated.
I did a bit of research and found that this is the case for other people to.
If anyone knows why this phenomenon happens, please let me know!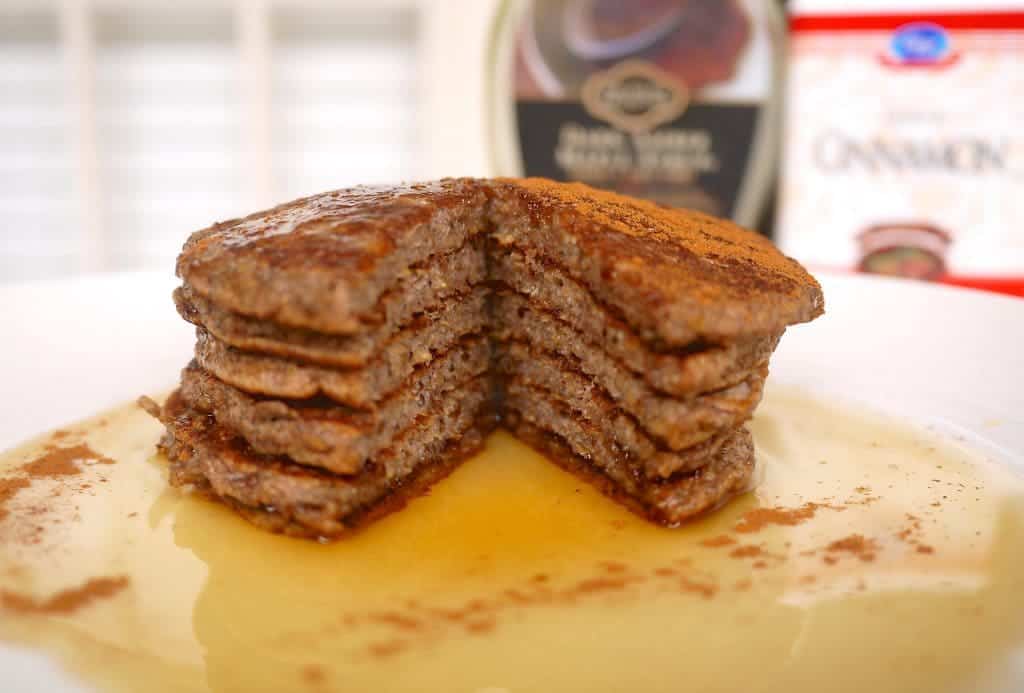 Cinnamon Chia-Flax Protein Pancakes (paleo, GF)
Instructions
Blend all the ingredients together in a blender.

Scrap the sides of the blender down with a spatula and then blend everything together one more time.

Heat a large pan over medium heat.

Put a little olive oil onto the pan and spread it around.

I used 2 Tbs worth of batter to make each pancake (yields about 8 pancakes total).

Wait until the batter starts bubbling a bit (2-3 minutes) before flipping. Cook for about 30 seconds on the other side, or until golden brown.

Note: depending on your stove top or your pan, these may cook more or less quickly, so just keep an eye on them. Also, I noticed that my first few pancakes took more time to cook, and the other ones browned much more quickly.

Should yield about 8 pancakes, this serves 1 or 2.
Disclosure: This post contains Amazon affiliate links. This means that if you click on a link and make a purchase, I will receive a small commission at no cost to you.