Sweden, Land of the Midnight Sun: Gotland
Our last stop in Sweden was a trip to the beautiful island of Gotland. It's a very tranquil place, that has history and beauty everywhere you look. You can walk the streets of Visby, the largest town on the island, taking photos for hours and hours. And there are lots of hidden ( or not so hidden) gems all along the island that are breathtaking as well.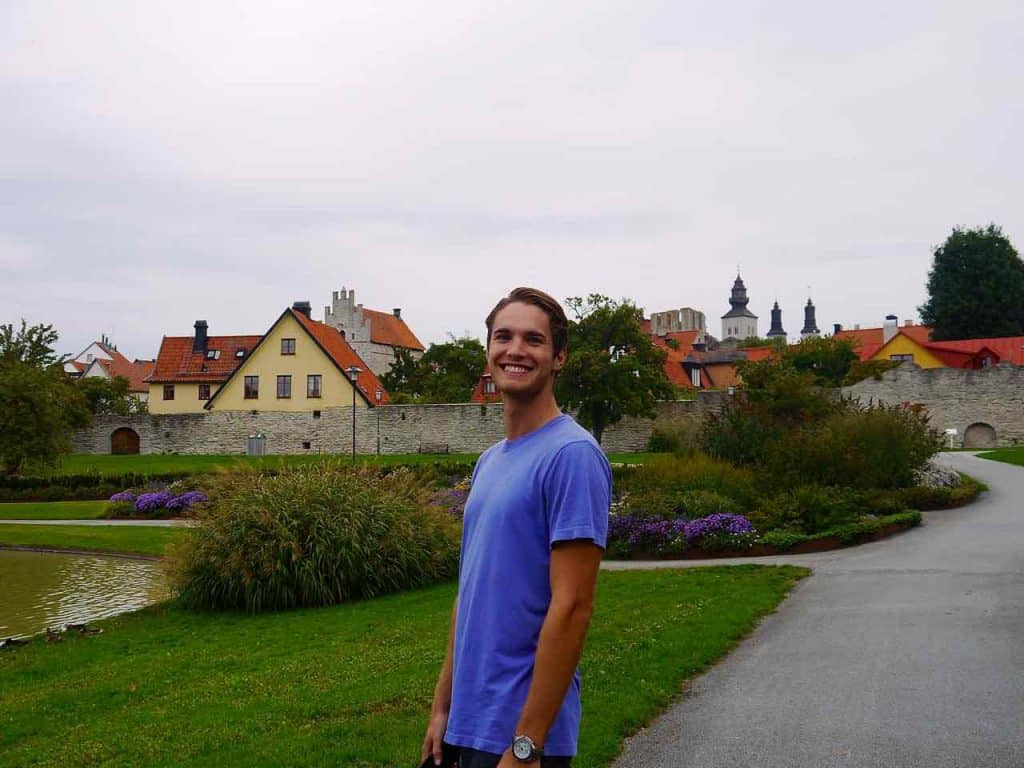 When we were planning our trip, my brother recommended that we go to Gotland; he had gone to a medieval festival on the island and raved about the beauty of it. So, naturally, I instantly googled it.
The first thing that popped up was the town of Visby and how it is the best preserved medieval city in Scandinavia. I was pretty much SOLD at that point.
Visby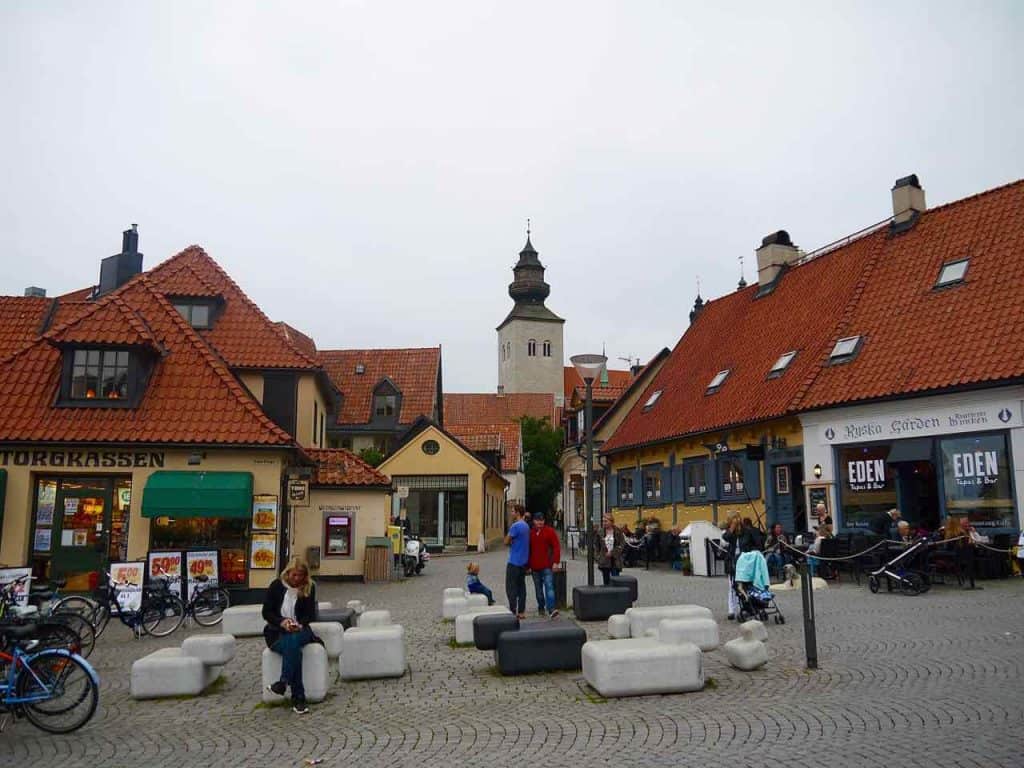 So we decided to stay in Visby, and take day trips to other local sights around Gotland during our stay.
Getting to Visby was both easy and complicated at the same time. Easy because we were able to drive our rental car onto a boat, and then sit on a very comfortable cruise ship, ( that had delicious Swedish food), and then drive our car directly into Visby and straight to our hotel. There is also a flight that takes you from Stockholm to Visby in less time, as well.
It was complicated because there were two babies with us… And let me tell you…having to pack up, drive an hour to the boat, wait an hour to load onto the boat, get out of our cars in the boat, do the boat ride, and then drive to our hotel and unpack again at a new hotel… is easier said than done when little babies are involved.
BUT, we made it and spent a relaxing few days in Gotland.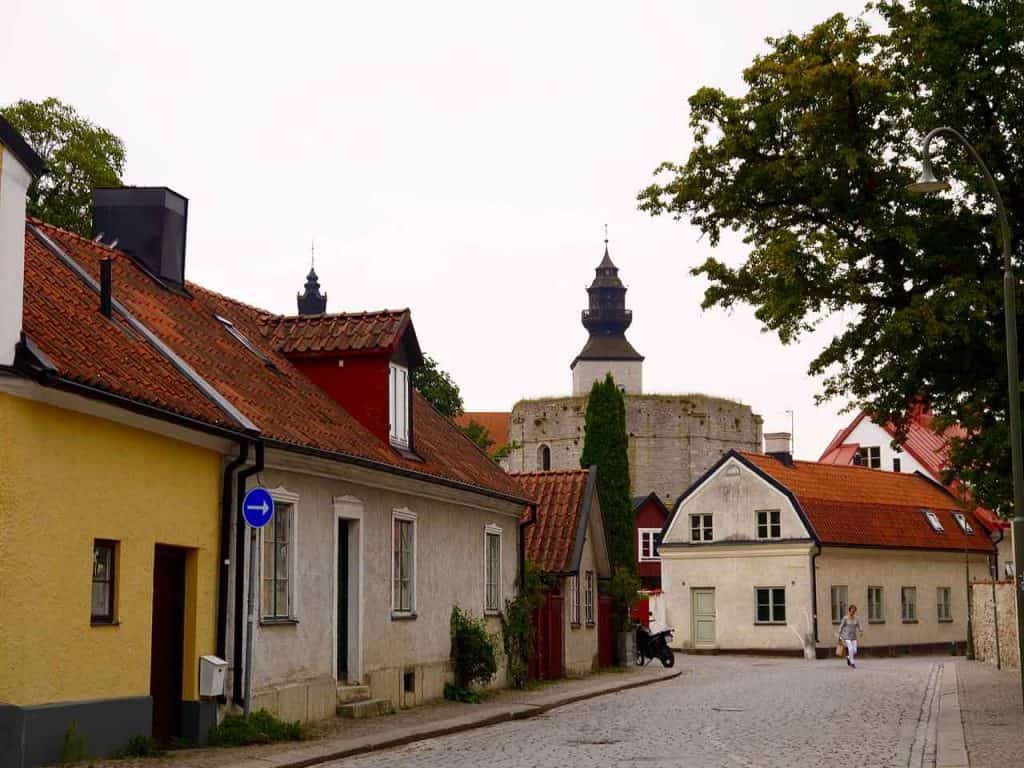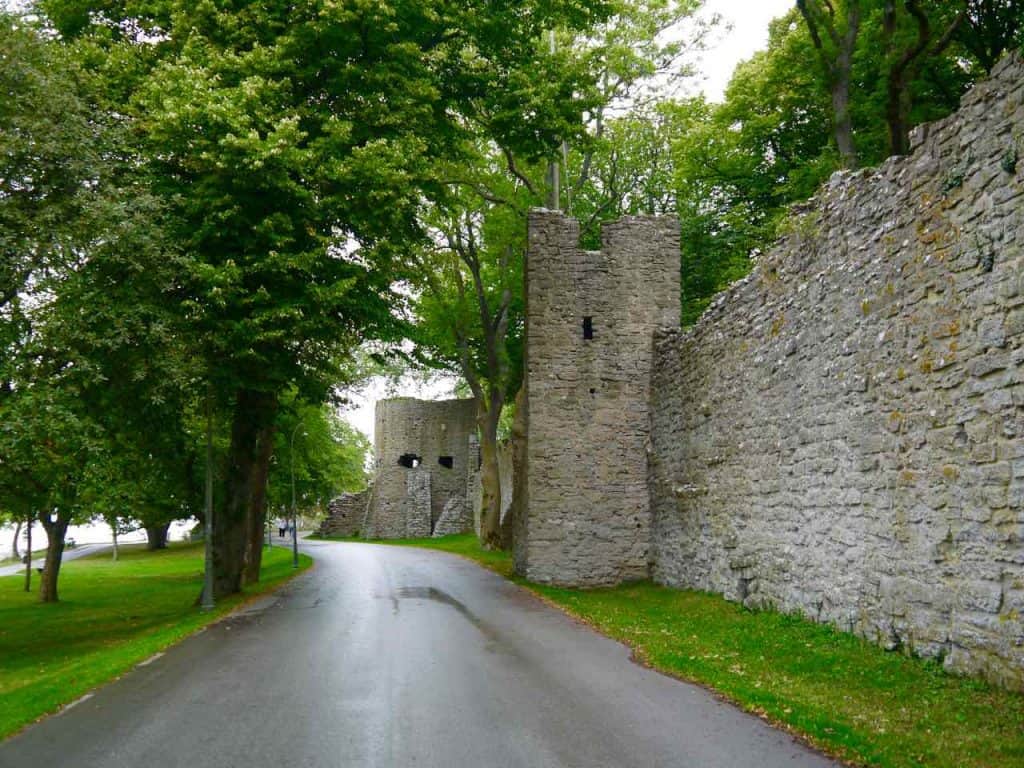 I say relaxing, because we had no choice but to relax here. It was SO quiet. I know it is a common summer destination spot, and the season ends mid-August, and since we were there off season ( end of August, early September), it was bound to be quiet. But it almost felt like we were on a deserted island. I felt like I could walk for hours and only see a handful of people.
I even had to research to see what the deal was with the quiet, and found out that the island is sparsely populated, and that most of the crowds do come from travelers. But the coolest thing that I found was that humans had lived on Gotland 8,000 years ago!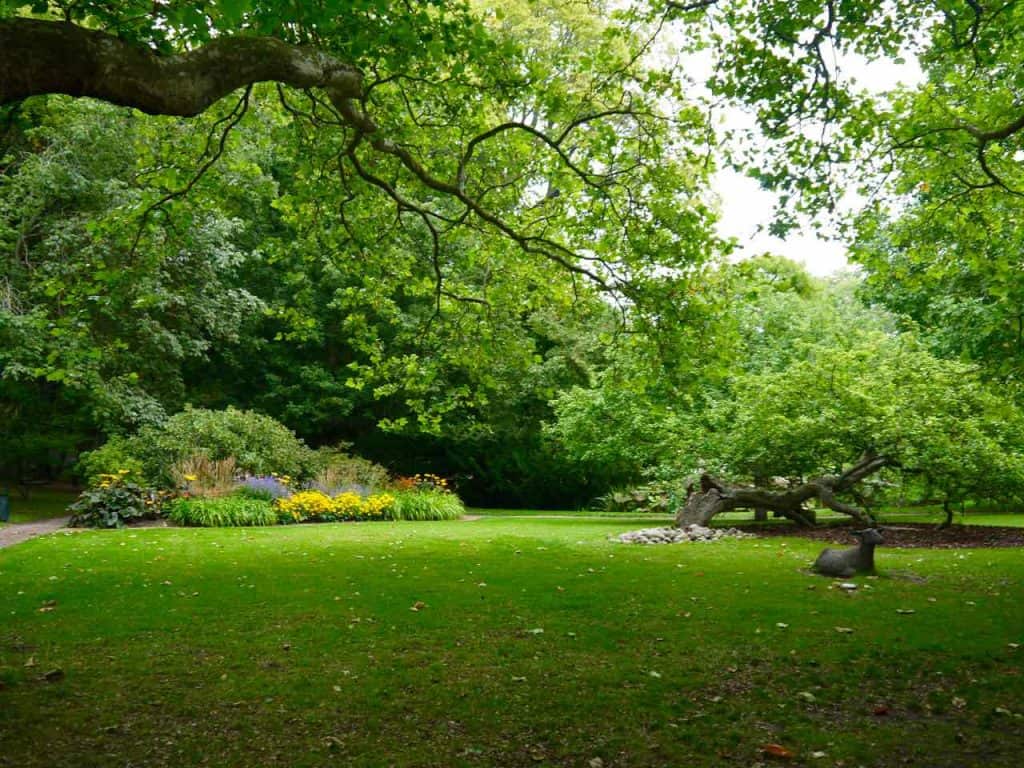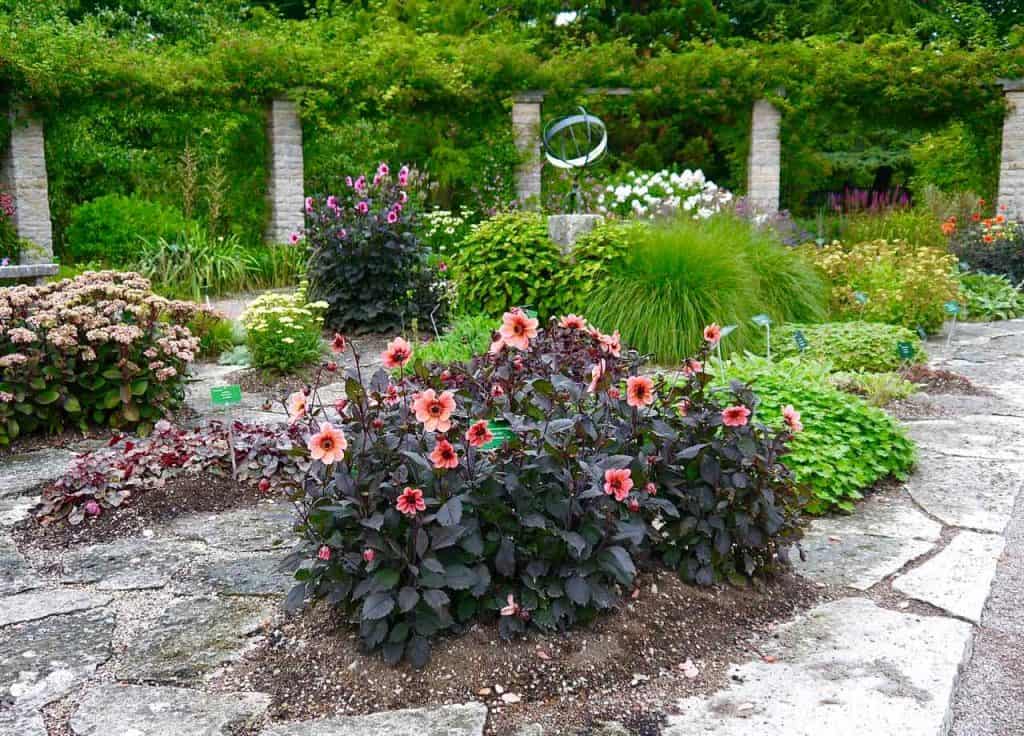 I personally loved this quiet for picture taking, as you can tell by this post, which is mostly photos.
Visby has been a UNESCO World Heritage site since 1995, and when you are here, you truly understand why.
Everywhere you look there is either a ruin, or a viking symbol, or an amazing coastline.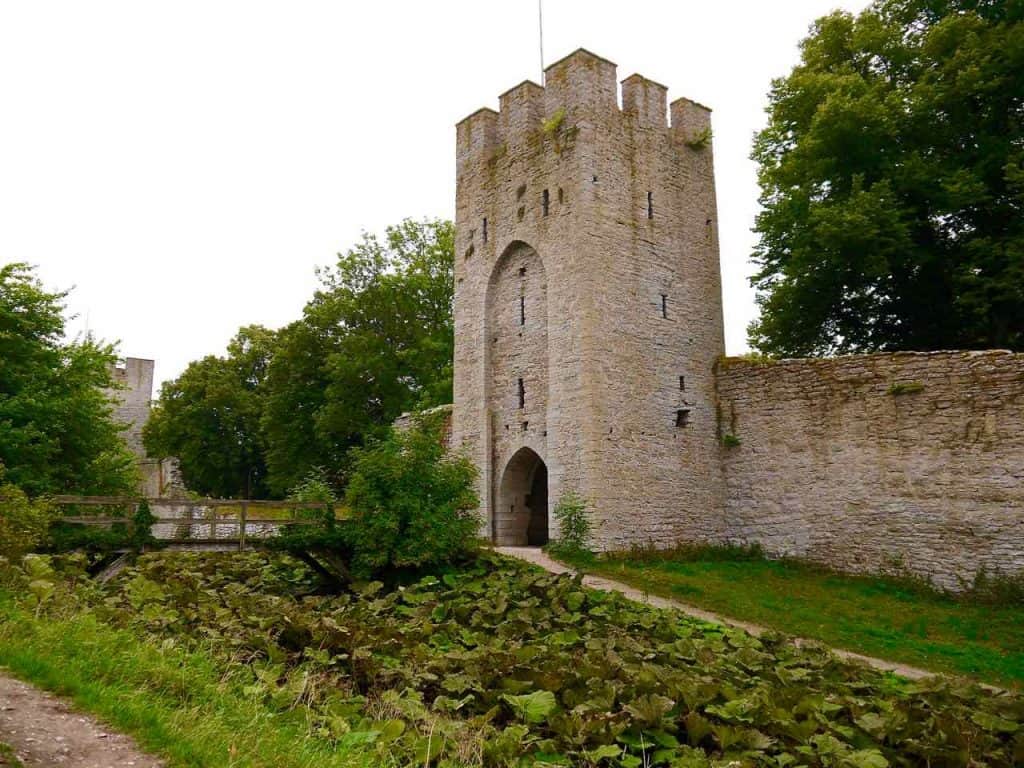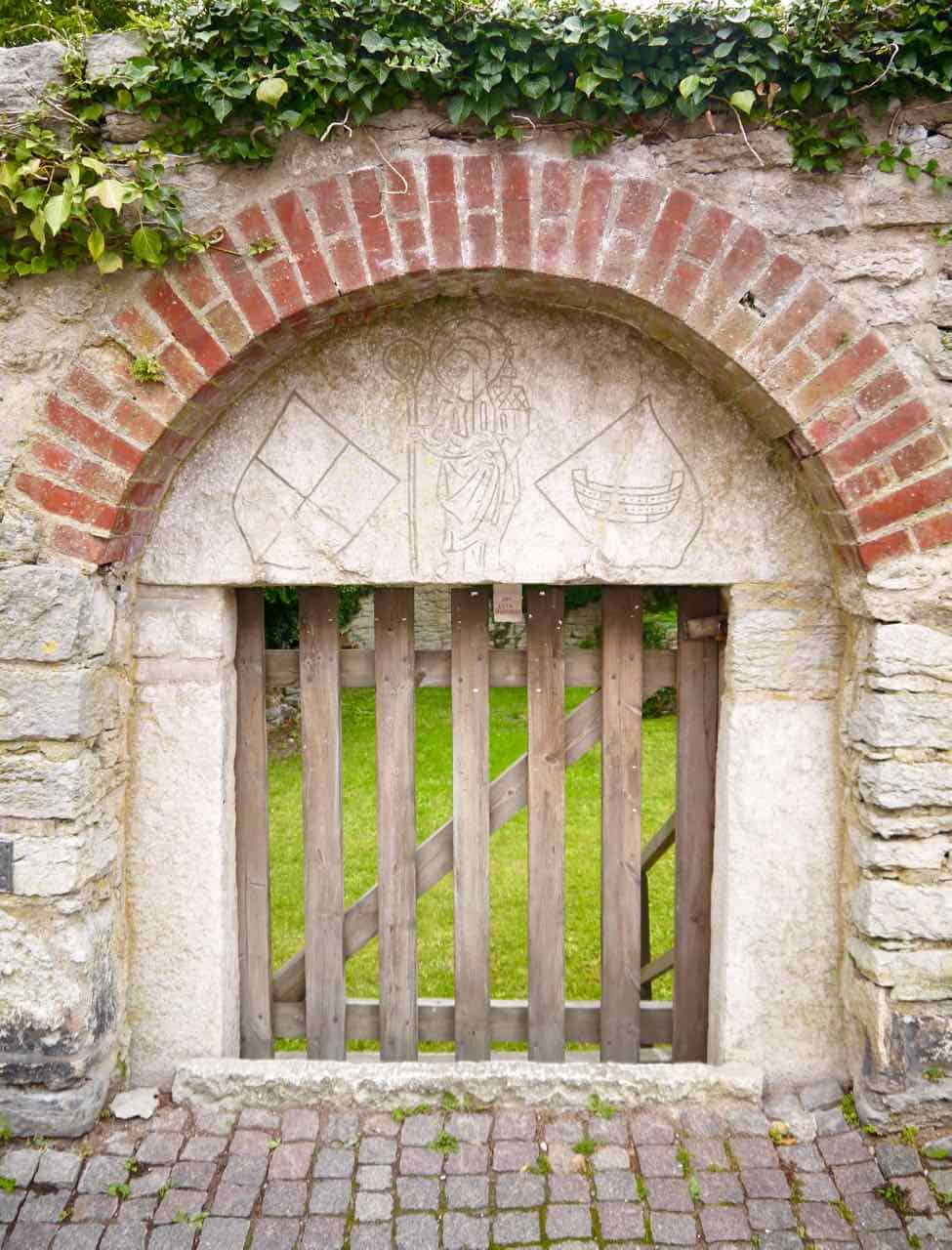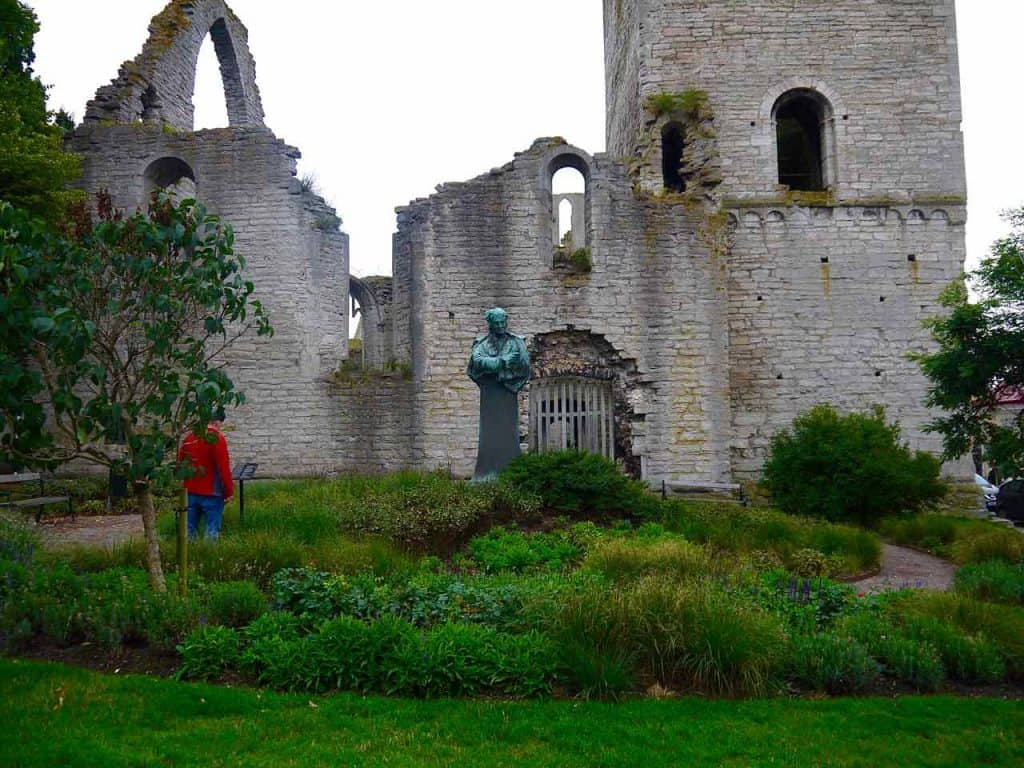 Since it was so quiet in Visby, it turned out to be a really great thing that we stayed at the Clarion hotel.
Not only is in a prime central spot, with it's own parking. But also the rooms were awesome, the decor all within the hotel was amazing, AND they have an underground pool at their spa.
Basically, you could easily spent quite a bit of time in the hotel and be perfectly happy. 🙂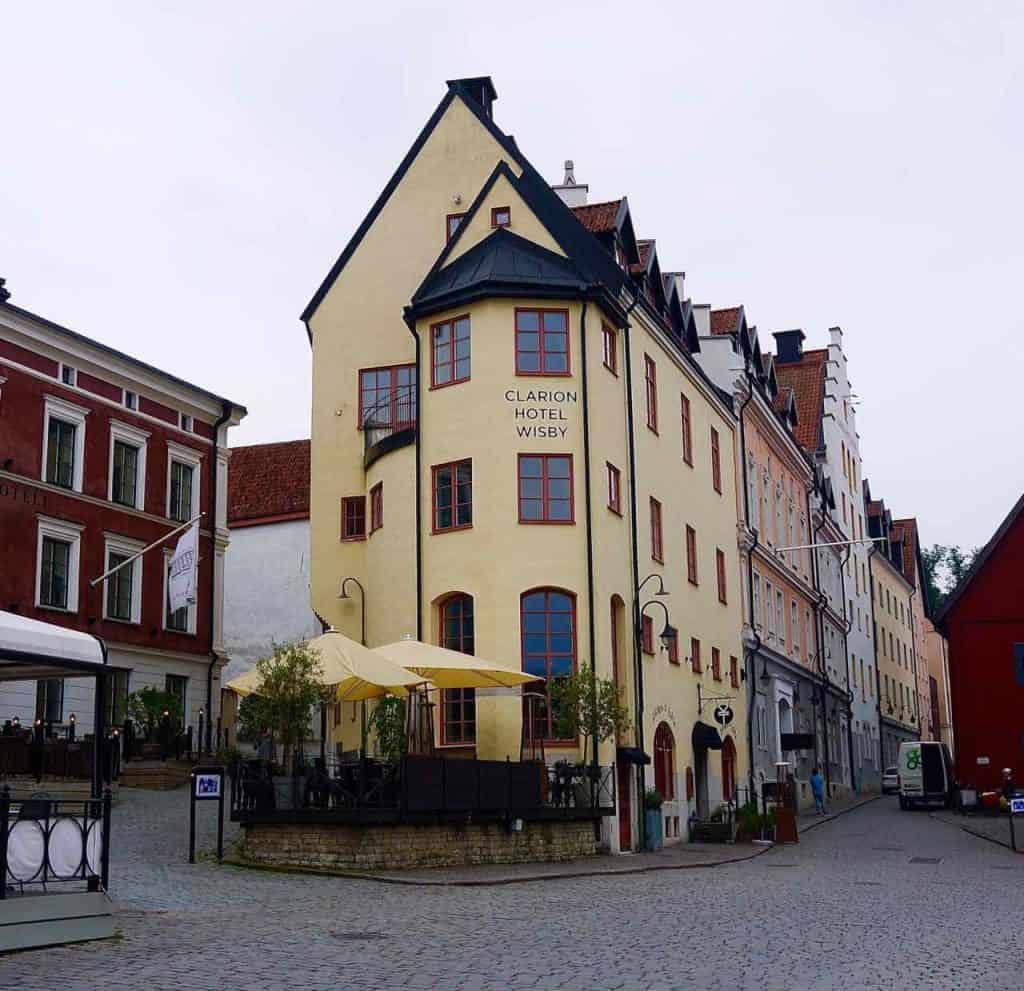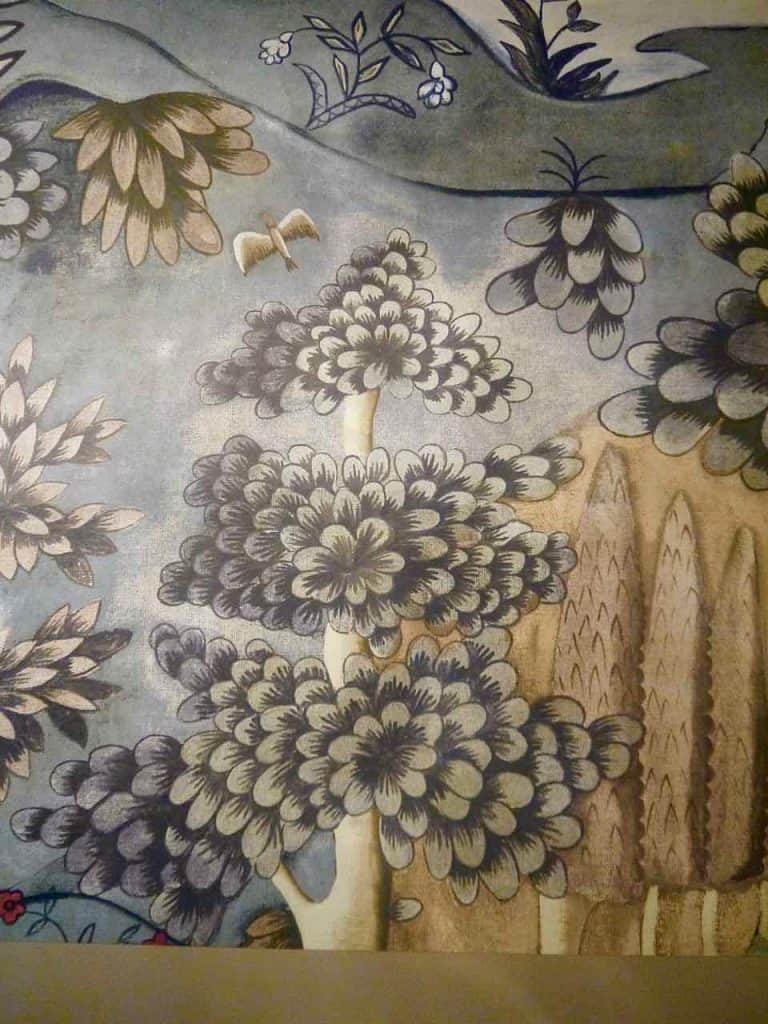 And we did do exactly that. We spent a lot of time hanging out in the main bar/coffee area of this hotel because it was very bright, stylish, and comfortable.
Here's a photo of my nephew and I hanging out in this exact coffee spot. lol
I kind of want to eat him.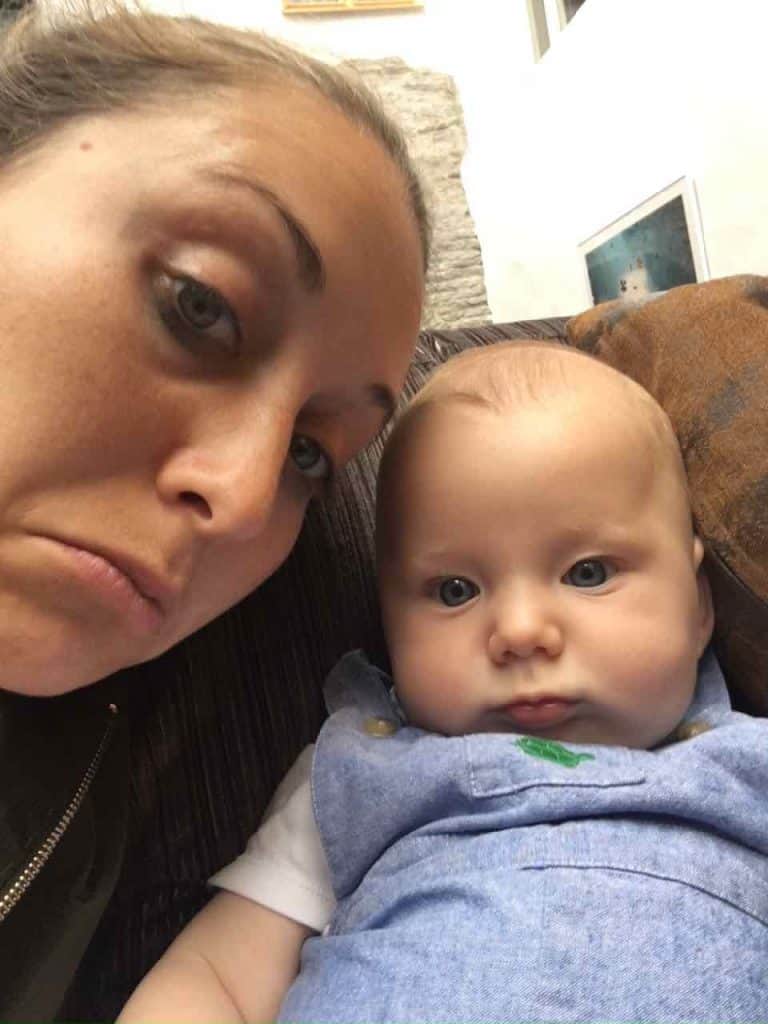 Usually, most of my travel posts focus on food, because it's one of the best parts of traveling for me. But, this was not my focus in Gotland.
I was super sick and in early pregnancy at this point, so food was not a priority. Well, crackers and ginger candy were priorities, but those are not exciting.
We literally had pizza twice while we were there and I forgot to take photos each time.
However, our first night in Visby, we went to the Black Sheep Arms, a British pub, that was so delicious that I did remember to take photos.
For starters, we were a little sick of Swedish food by this point in our trip. I feel terrible saying that, but it's true! So we saw that this pub had good reviews and we decided to check it out.
The waiter here was so nice, he gave us our own room… which was key with two babies, and he gave us great recommendations. He told us that the cellar connected to our room was haunted. Which I totally believe.
Anyways, the fish and chips were great. My brother and brother-in-law got the Guinness pie and raved about it as well. And we got nachos to share with the table. Highly recommend!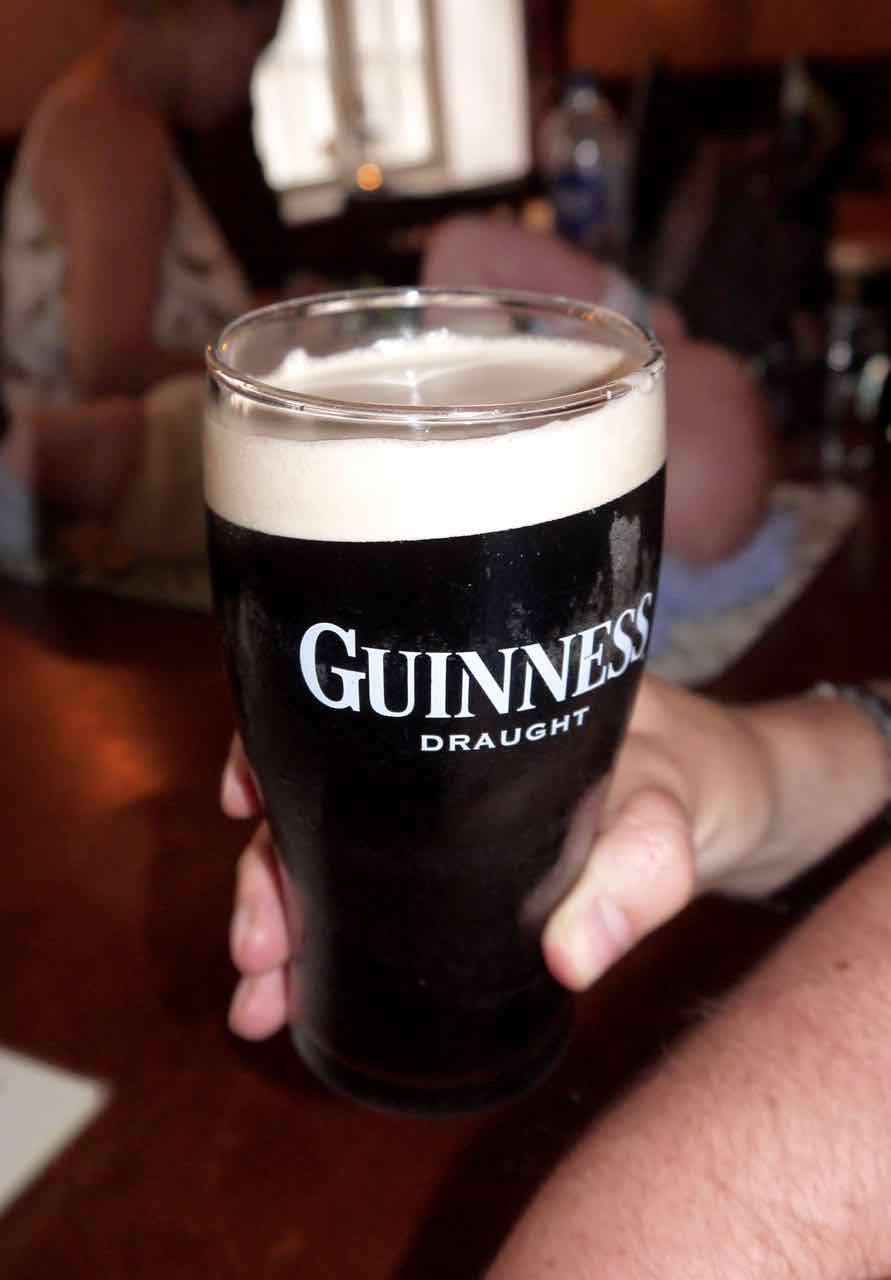 Fårö
We took a day trip to the island of Faro, which is north of Gotland. It almost looks like it is connected to Gotland, but it does require putting your car onto a ferry for a quick 10 minute ride. It was fun seeing the baltic sea out of our car windows.
I didn't think that it could be more quiet than where we were staying in Gotland, but that is because I had not been to Faro yet. The actual population is 498 people. On the whole island.
We only had time to do two things when we were on the island so that we could make the ferry back to Gotland. We did not want to get stuck. haha 1) Bla Lagunen and 2) Langhammars Sea Stack Field.
The Bla Lagunen or the Blue Lagoon is an old quarry, where the water is, as you can guess, very very blue!
I didn't jump in because it was cold, but my brother and sister were both brave enough to do so.
And interestingly enough, on our drive TO the blue lagoon, we ran into a beautiful body of water that was just as blue as the blue lagoon.
I don't know what this place is called, but I could look at it forever. How gorgeous is that water?
Perfect spot for picnic tables, if you ask me!
Next, we went to the Langhammars Sea Stack Field, which is basically these massive rock formations that were shaped by the sea.
It was pretty amazing seeing these bizarre, almost alien-like shapes on the sea's coast.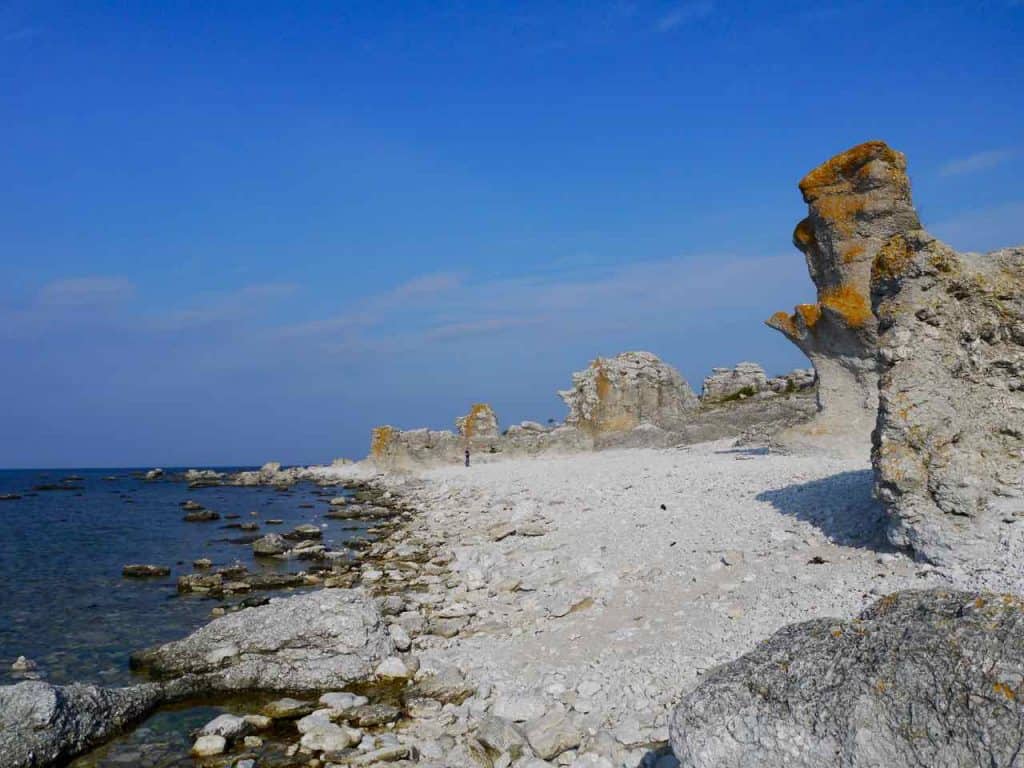 And when I looked in the water, it was filled with jellyfish!
Which made me happy that it was too cold to swim.:)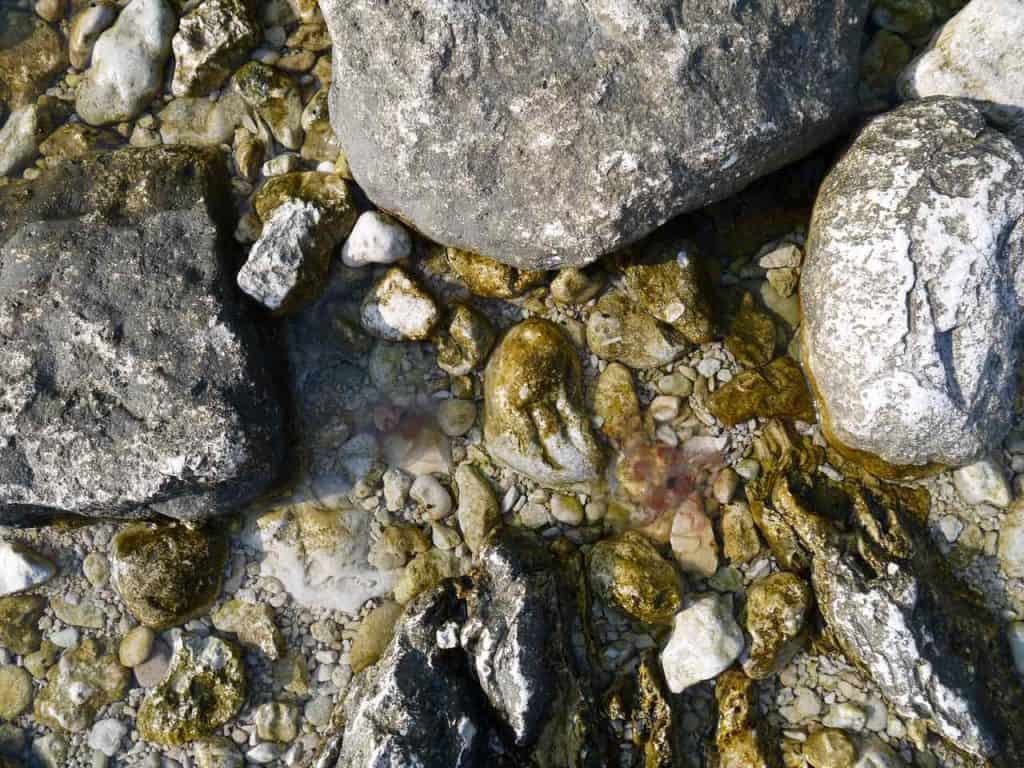 Our trip to Gotland and Faro was short but very sweet. As I mentioned earlier, this post was less food and restaurant based than my normal travel posts, but pregnancy happened.
I also realized, while writing this post, that I took very few family photos! Good thing there were many other cameras on that trip. I was so off my game.
Though, it's probably a good thing because this is basically what I looked like the whole trip.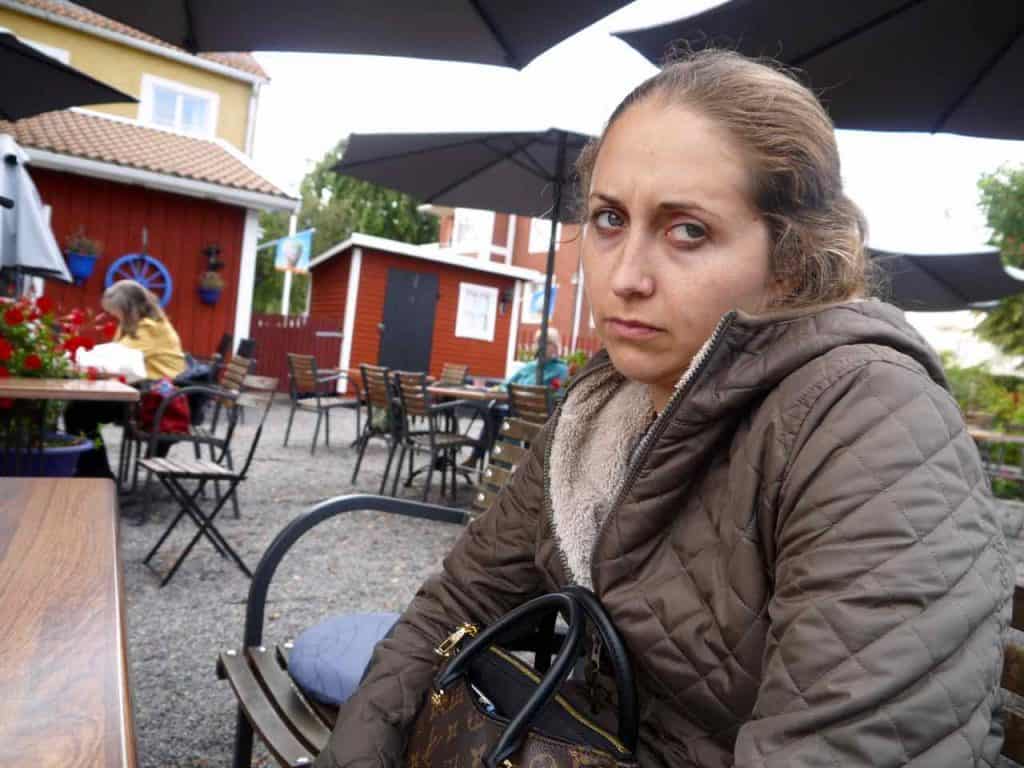 Grumpy, nauseous, and SO tired. I mean look at those under-eye circles?! I call this look… 6 weeks pregnant. haha
Side note: I'm almost 26 weeks pregnant now, and feel so much better! Let's just pretend it didn't take me 20 weeks to write this post. Shhhh.
I've got some great energy ball recipes coming at you and can't wait to share one next week!
Disclosure: This post contains Amazon affiliate links. This means that if you click on a link and make a purchase, I will receive a small commission at no cost to you.