Mixed Berries and Coconut Cream (paleo, GF)
You really can't go wrong when you put berries and cream together. The tart, sweet, rich, creamy flavors compliment each other so well. There's no wonder so many desserts incorporate the two.
I personally like eating berries and cream in a way that focuses mostly on the flavors of fresh berries and homemade whipped cream (a.k.a- with no other distractions). And there is no better way to do that than to eat them all by themselves!
This Mixed Berries and Cream dessert is my little healthy dessert secret.
It's a great way to get several servings of fruit in a guilt-free way.
It's also easy to whip up and is a major crowd pleaser.
All you need is some coconut cream, mint, berries, vanilla extract and some sort of natural sweetener like maple syrup and honey.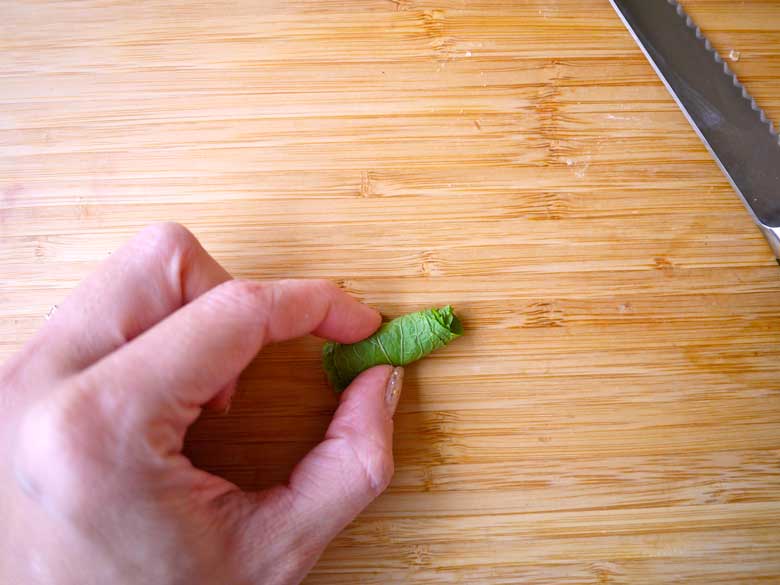 I like adding mint to the dish because it adds an extra boost of refreshment.
To get the max flavor from the leaves, roll the mint leaves up, slice, and then chop up each swirl of mint.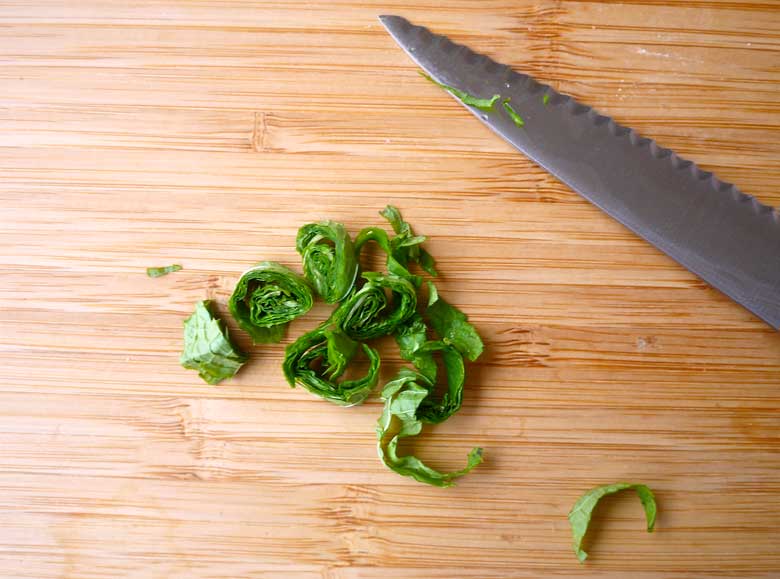 I love making a greeeeat big salad of this Berries and Cream recipe, putting it in a pie dish, and serving it for dessert.
It's a refreshingly delicious, and low calorie way to satisfy your sweet tooth.
You know how I said you can't go wrong when you put berries and cream together? Welllll, there is a stipulation to that statement. You have to have a good cream base.
You see, I tried to make this recipe last week while I was visiting my family in Florida. But, I couldn't find my usual coconut milk or coconut cream brand in the local grocery store.
I didn't realize that this would make a difference until I tried to make coconut whipped cream. It was just impossible for me to make… the result was a lumpy soup.
It was so frustrating! And not that tasty. I even tried to use two different brands, but all I got was lumpy soup. The proof is in the photo below:
Erase that from your memory…. haha
As soon as I got back home to Texas, I bought my favorites: Golden Star Coconut Milk and Savoy Coconut Cream.
And I was FINALLY able to make some good coconut whipped cream. As can be seen in the rest of the photos… like this one:
Yum! Soft whipped cream makes this recipe SO much better.
This Berries and Cream recipe doesn't just have to be for dessert though.
It's a great snack or breakfast option because it provides a quick boost of energy.
You can tailor this recipe to your personal berry preference. You can even add non-berry fruits.
One last thing to add is that this recipe refrigerates well, so you can make a bunch and save it for later. Enjoy!
This recipe was shared at the AIP Recipe Roundtable.
Mixed Berries and Coconut Cream
A simple refreshing dessert made of berries and coconut cream.
Ingredients
16 ounces strawberries , sliced and quartered
6 ounces blackberries
6 ounces raspberries
6 ounces blueberries
8 medium mint leaves , shredded
14 ounces canned coconut cream (Savoy works great to make whipped cream)
1 Tbs honey
1 Tbs maple syrup
1 tsp vanilla extract (if you are following an AIP diet, make sure the vanilla is alcohol-free)
Instructions
Place a can of coconut cream into the fridge for 5 + hours.

Put all of the berries into a large bowl.

Top the berries with the shredded mint leaves.

Take the can of coconut cream out of the fridge. Scoop out the cream that is on the top of the can and put it into a bowl. What you want is the thicker cream that has risen to the top of the can. I scooped out about 1/4- 1/2 of the can into a bowl, and left the more watery part of the coconut cream in the can.

Put the honey, maple syrup, and vanilla into the coconut cream. Mix with a hand-held electronic mixer.

Then put the coconut cream mixture into the freezer for 15 minutes.

Remove the cream from the freezer and mix with a hand-held mixer again.

Pour the whipped coconut cream on top of the berries, mix everything well.

Serve and enjoy!
Nutrition
Calories: 308kcalCarbohydrates: 26gProtein: 4gFat: 24gSaturated Fat: 20gPolyunsaturated Fat: 1gMonounsaturated Fat: 1gSodium: 5mgPotassium: 459mgFiber: 7gSugar: 14gVitamin A: 151IUVitamin C: 63mgCalcium: 44mgIron: 2mg
Disclosure: This post contains Amazon affiliate links. This means that if you click on a link and make a purchase, I will receive a small commission at no cost to you.