All Natural Piña Coladas (Paleo)
All Natural Piña Coladas recipe. An all natural, clean version of the pina colada cocktail made with clean simple ingredients.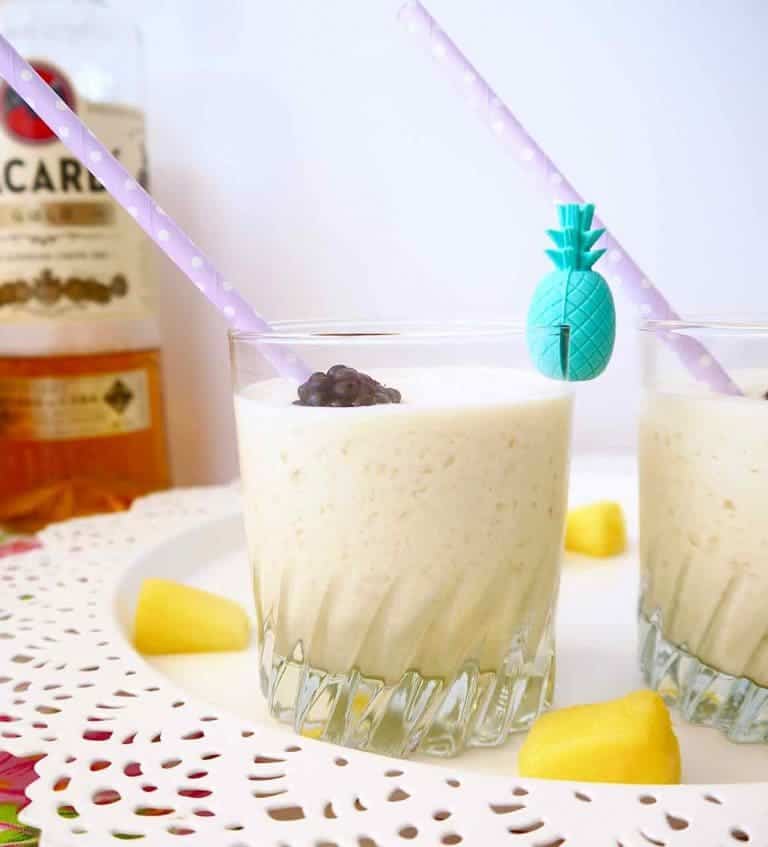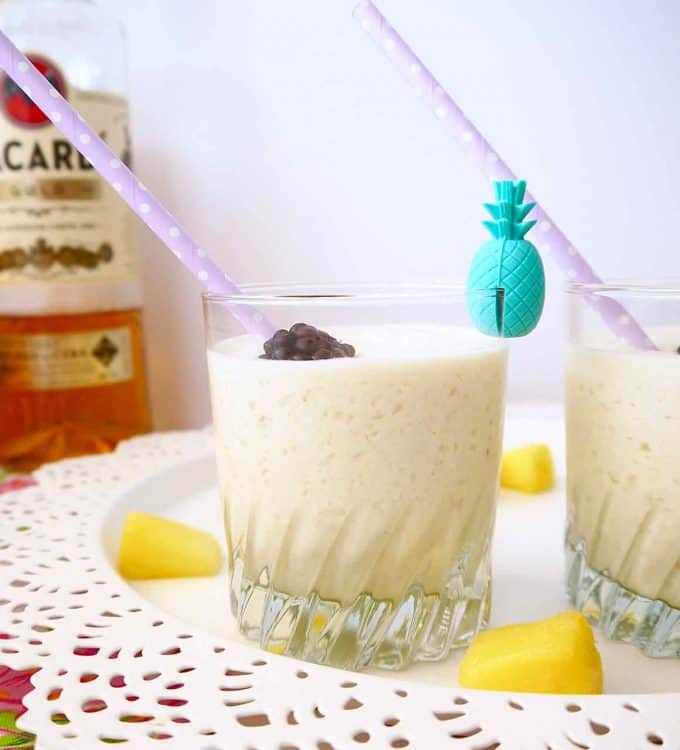 I moved to Florida recently ( which is where I grew up) and being here has made me crave some of my Florida favorites: grilled mahi-mahi, key lime pie, and piña coladas.
I have found it to be impossible to find all natural, non-processed piña coladas! So I took matters into my own hands and made this incredibly rich, creamy and satisfying All Natural Piña Coladas recipe. It makes the best piña coladas that I've ever had, and it only takes 5 minutes to put together!
Oh and all the ingredients in this recipe are Paleo and Clean– except for the rum, which is optional! (kind of) 🙂 Healthy homemade clean pina colada cocktails at their finest.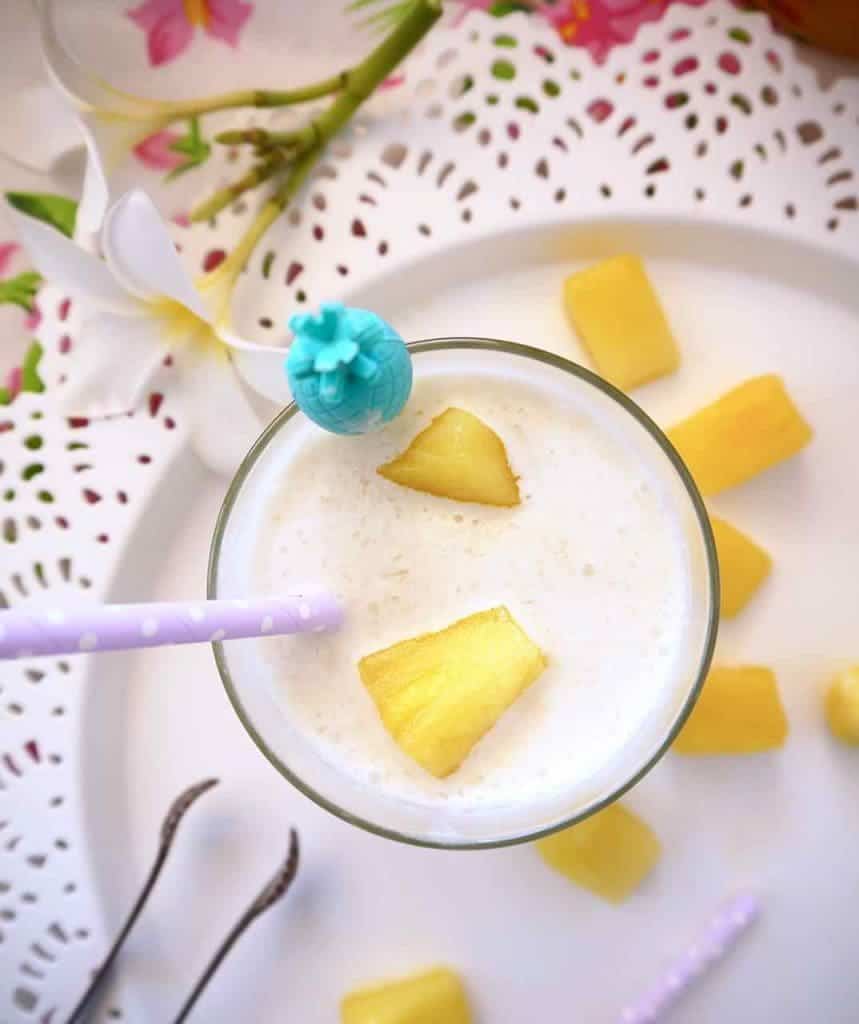 Prior to making these All Natural Piña Coladas, my husband and I ordered some at a bar. And all I can say is EWW. It tasted like chemicals! It almost tasted like suntan lotion? But with a hint of gasoline.
There was NO WAY this could be good for you. And not only did it taste bad, but my husband turned bright red, which is our sign that something processed is in the food.
( sidenote: my husband has an auto-immune disease and so we find that him turning red is our barometer for what foods to stay away from)
Needless to say, I knew it was time to start making them at home.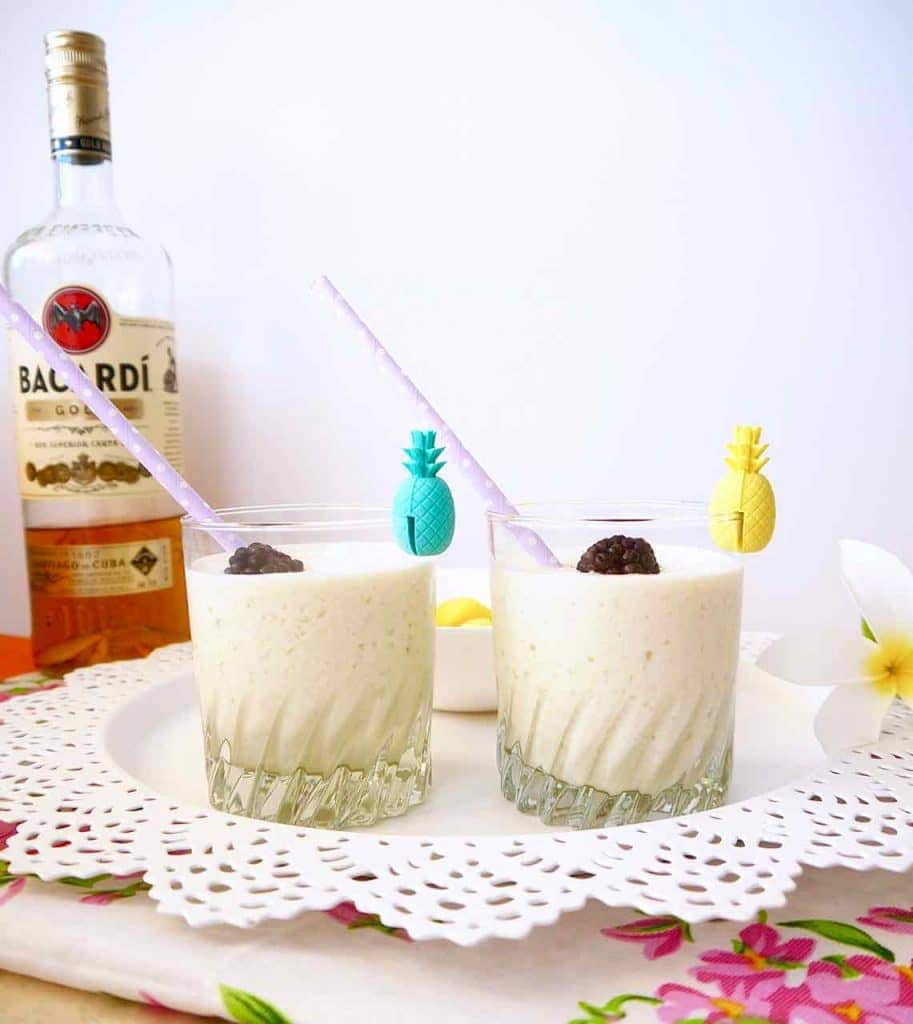 Ingredients needed to make these All Natural Piña Coladas:
coconut cream
frozen pineapple
pineapple juice
rum ( optional )
maple syrup
ice
How simple are these ingredients?
If you look at a popular pina colada mix that you can buy in stores, however, the ingredients are terrible.
For example, here is the ingredients of one that I was looking at: Water, High Fructose Corn Syrup, Citric Acid, Xanthan Gum, Sodium Benzoate (Preservative), Titanium Dioxide (for Color), Potassium Sorbate (Preservative), Sodium Citrate, Pectin, Natural and Artificial Flavors, Yellow 5, Red 40
The ingredients in a can of Coco Lopez are: COCONUT MILK, SUGAR, WATER, POLYSORBATE 60, SORBITAN MONOSTEARATE, SALT, PROPYLENE GLYCOL ALGINATE, MONO AND DIGLYCERIDES (EMULSIFIERS), CITRIC ACID, GUAR GUM, and LOCUST BEAN GUM.
UM no thank you.
No wonder my husband's face turns red when he drinks them from a pre-made mix.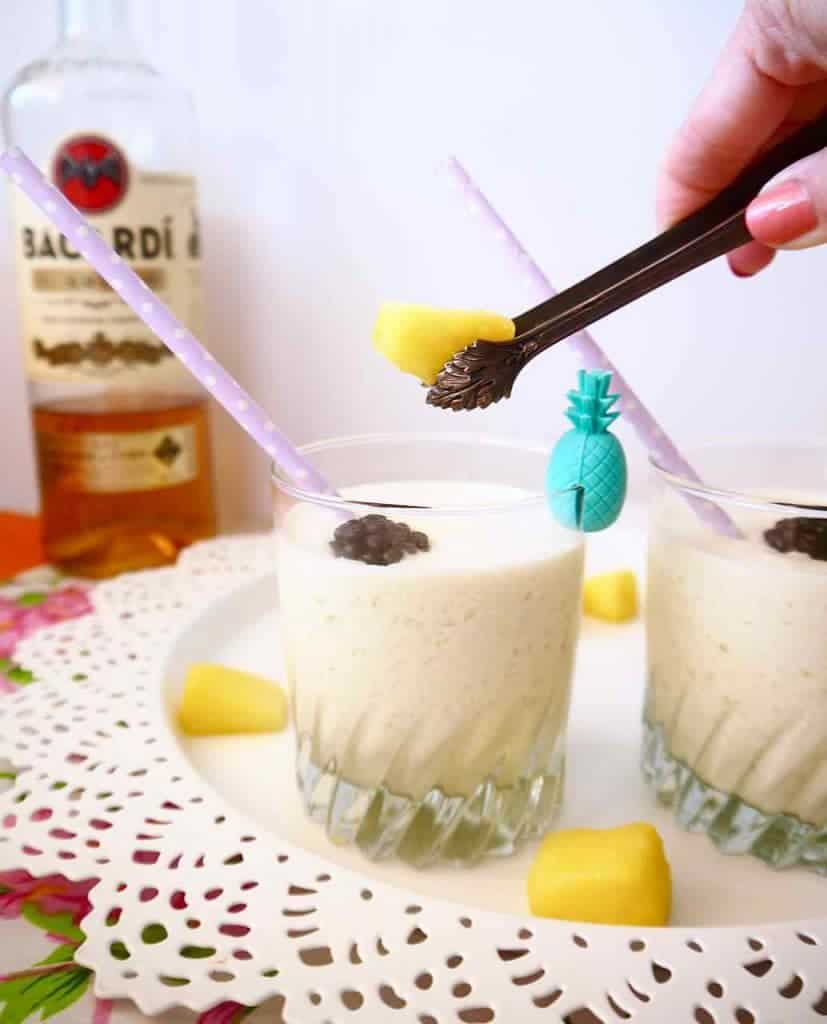 Tips on making this healthy piña colada recipe:
Make sure the pineapple juice is made of 100% juice and that the ingredient list is only "organic pineapple juice". I found a great juice from a company called Lakewood Organic at my local grocery store.
Make sure to use canned coconut cream without any preservatives. Even if the can says "all natural" or "organic", it's not enough. At least for the flavor. The absolute best tasting coconut cream is Savoy and there is only coconut and water inside of it.

For a recipe that is so reliant on coconut cream for it's flavor, I think it's really key to have a delicious tasting one. Savoy is the best. ( sorry for repeating this so often! but it makes a big difference in taste and texture )

Put the canned coconut cream in the freezer in advance. It makes a difference!
Using frozen pineapple is clutch. It makes the drink more slushy-like.
Add as much or as little ice as you want. I personally like a lot.
Honestly, these All Natural Piña Coladas are SO simple– everything is done in less than 5 minutes– but so delicious!
I know this may be a big statement, and I mentioned it earlier, but these piña coladas are the most delicious ones that I've ever had. And I've had a few other people say the same thing!
I've found that the more natural a recipe, the more delicious, and this certainly is the case here!
All the ingredients in this recipe are Paleo and clean except for the rum. And that ingredient is optional. But when everything else in the recipe is natural, it makes adding a bit of rum not so bad.
Feel free to make yours virgin to keep them totally Paleo or add the rum of your choice.
I like the added kick of the rum, but I love virgin Piña Coladas just as much.
Other Clean Healthy Homemade Cocktail Recipes You May Like:
Healthy Homemade Strawberry Daiquiris (Paleo option, GF)
Homemade Clean Irish Cream Liqueur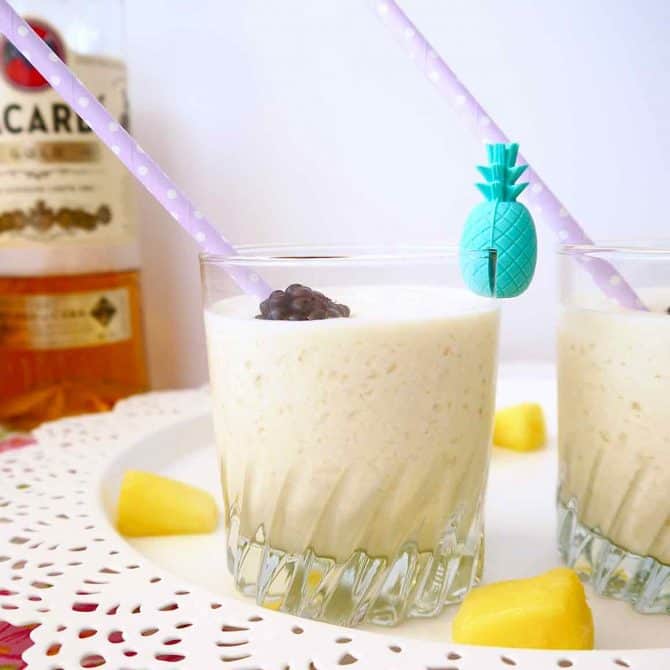 All Natural Pina Coladas
Everything but the rum in this recipe is Paleo. Enjoy a healthier, all natural version of Pina Coladas, without the processed chemicals found in pre-made mixes.
Ingredients
2 cups ice
1/2 cup pineapple juice (organic and pure pineapple juice) ( I used Lakewood Organic)
1 can coconut cream ( use one without preservatives for the best flavor, Savoy is my favorite)
3/4 cup rum I used Bacardi Gold
2 cups frozen pineapple chunks
2 Tbs maple syrup
Instructions
Put the coconut cream into the freezer for 3 hours.

Put all of your ingredients into a blender: the ice, pineapple juice, coconut cream, rum, frozen pineapple and maple syrup.

(To get the coconut cream out of the can, run some warm water on the outside of the can, it should slip out easily into the blender.)

Blend until you have your desired consistency.

This recipe yields 6 cups, or 48 ounces of piña coladas.
Notes
Note: omit rum to keep the recipe 100% Paleo
Nutrition
Calories: 496kcalCarbohydrates: 28gProtein: 4gFat: 33gSaturated Fat: 29gPolyunsaturated Fat: 0.4gMonounsaturated Fat: 1gSodium: 12mgPotassium: 456mgFiber: 3gSugar: 17gVitamin A: 49IUVitamin C: 45mgCalcium: 39mgIron: 2mg
Disclosure: This post contains Amazon affiliate links. This means that if you click on a link and make a purchase, I will receive a small commission at no cost to you.