Sweden, Land of the Midnight Sun: Stockholm
I don't know about you, but this week between Christmas and New Years has me in vacation mode. I'll be posting some healthy Paleo and Whole30 recipes next week, but this week I just wanted to focus on resting and enjoying the company of my family. Oh and posting about my recent trip to Sweden 🙂
My family and I spent several days in Stockholm and several days in Gotland this past July. I had been to Stockholm about 8 years prior, so I already had a few things in mind that I wanted to do… including have a smorgasbord, eat some Swedish cinnamon rolls, stroll around Gamla Stan, enjoy a fika, and do lots of shopping.
One of my favorite parts of Stockholm is Gamla Stan, also known as the old town. It's a colorful medieval city center in the middle of Stockholm, and it is full of the most beautiful architecture.
I find it to be a very romantic place to walk around, explore, and soak in your surroundings.
So, we made sure to find an AirBnB in this area, which turned out to be really nice because this made the area accessible to walk around in the morning and at night, before all the crowds arrived.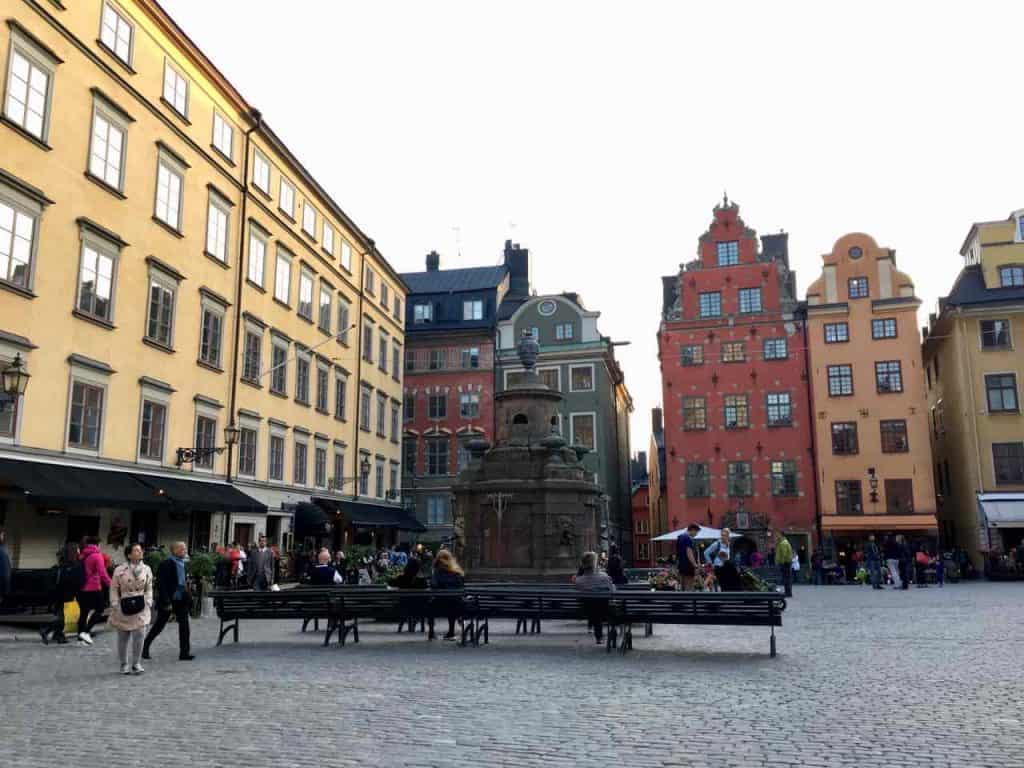 Ever since I was a child, I was drawn to Scandinavia. To me it was a magical place full of folklore and adventure.
I admire the food, the culture, and the neat clean designs that are frequently seen in Scandinavian furniture and interior decorating.
I was happy to be able to explore Stockholm with my family this time around because the last time I visited was years ago. I was living in France at the time, and took a trip with friends to Copenhagen and Stockholm. We went in April and it was absolutely freezing, but so so beautiful.
I had great memories of the food and the company and wanted to share this with my family.
This time around, I went to Stockholm with my husband, siblings, brother-in-law, nephews, and parents.
Our first night, we went to Restaurant CC for some Swedish meatballs and lingonberry mousse.
The food was SOOO good. It was one of the best meatballs that I had on my trip… and I had A LOT. haha
My family raved about the elk and wild boar fillets that they ordered, and we all shared and enjoyed a really delicious lingonberry mousse for dessert.
We then had to walk off all the food, with a post dinner stroll through Gamla Stan.
The next morning it was my mission to find some Swedish cinnamon rolls and cardamom buns. I didn't try any the last time I was in Sweden and really kicked myself for not making the effort to find them.
So this time, I made sure it was on the agenda.
I had read really good reviews about a bakery called Fabrique, and luckily there was one near our apartment.
The smell of this bakery is just phenomenal.
And let me tell you, their cinnamon rolls were magical. And so were the cardamom buns. We also got some really amazing bread and croissants. Basically everything here was amazing, and I highly recommend making a stop here if you find yourself in Stockholm.
After eating a little bit too many cinnamon rolls, we decided to head to the Vasa musuem and to explore the neighboring waterways.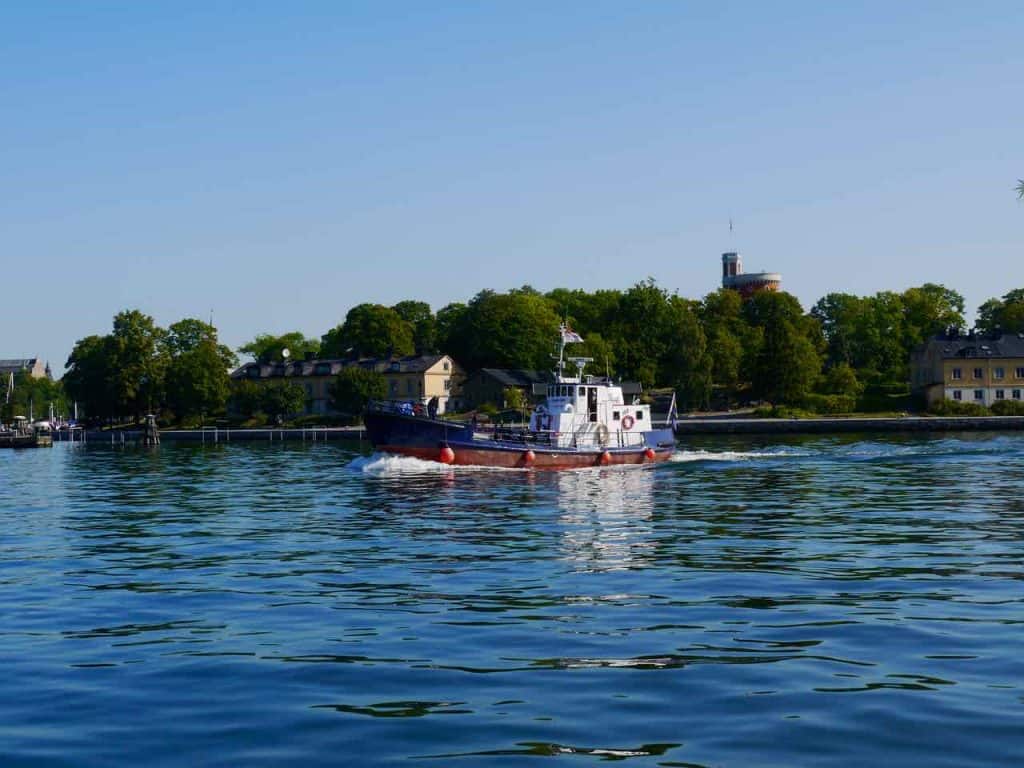 We actually took a boat to the Vasa Museum, which was a really awesome way to travel.
You can actually see the Vasa Museum below, in the red building, with the three ship masts popping out of it.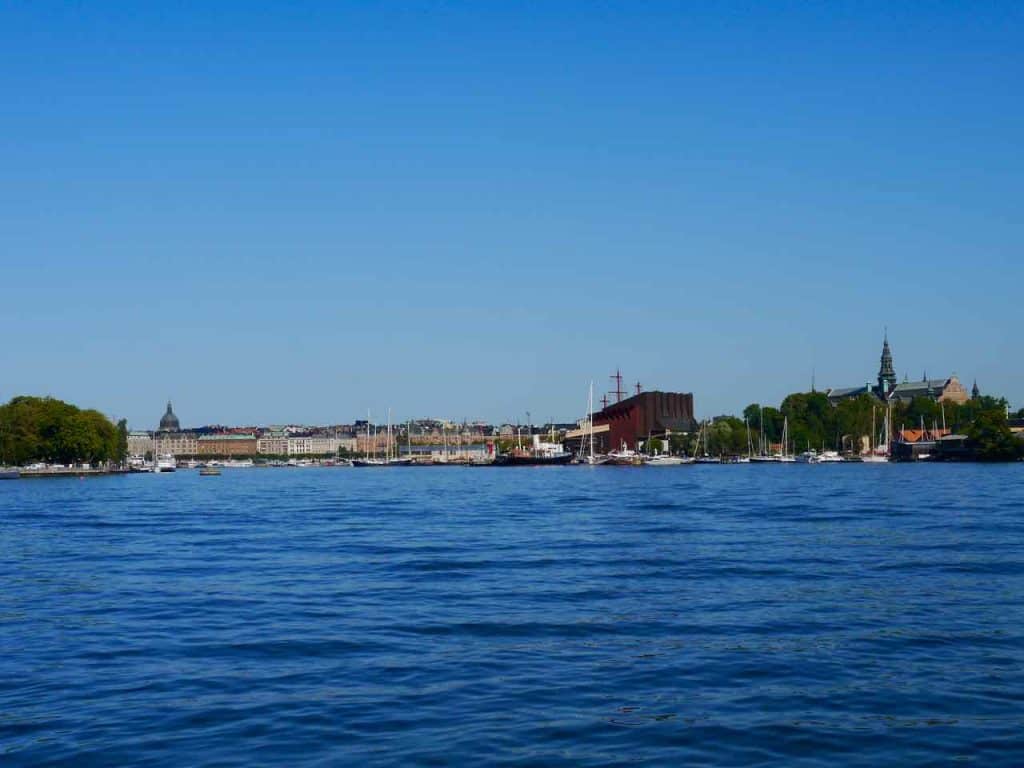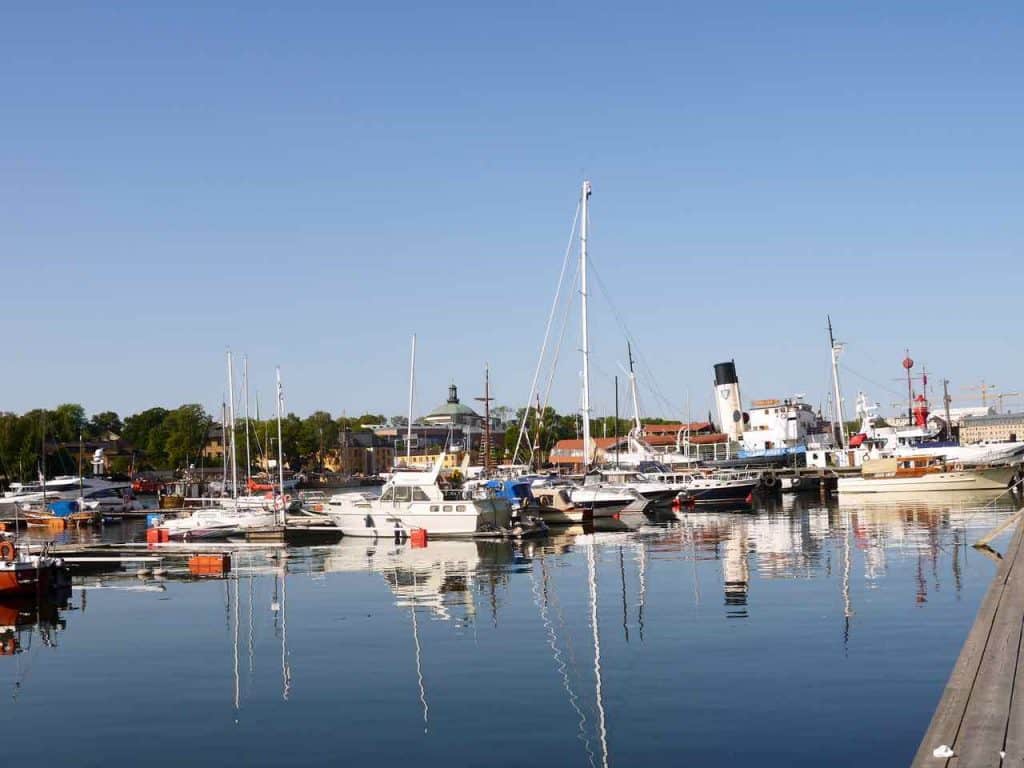 I can't say enough good things about the Vasa Museum.
It's basically a whole musuem dedicated to a ship called the Vasa, that sunk in the harbor of Stockholm in 1628, and which was then uncovered, preserved and salvaged about 300 years later.
When it was built, the Vasa ship was a prized vessel, that was supposed to be one of the most beautiful and powerful ships of it's time. However, there was a flaw in the design, and it sunk pretty much instantly.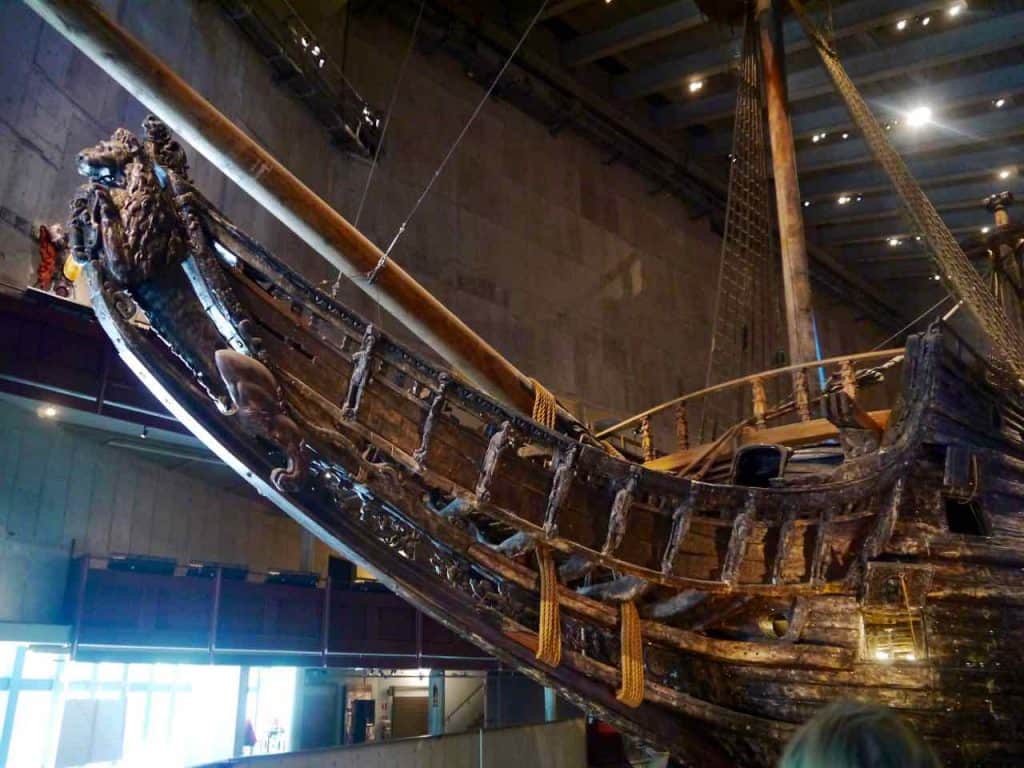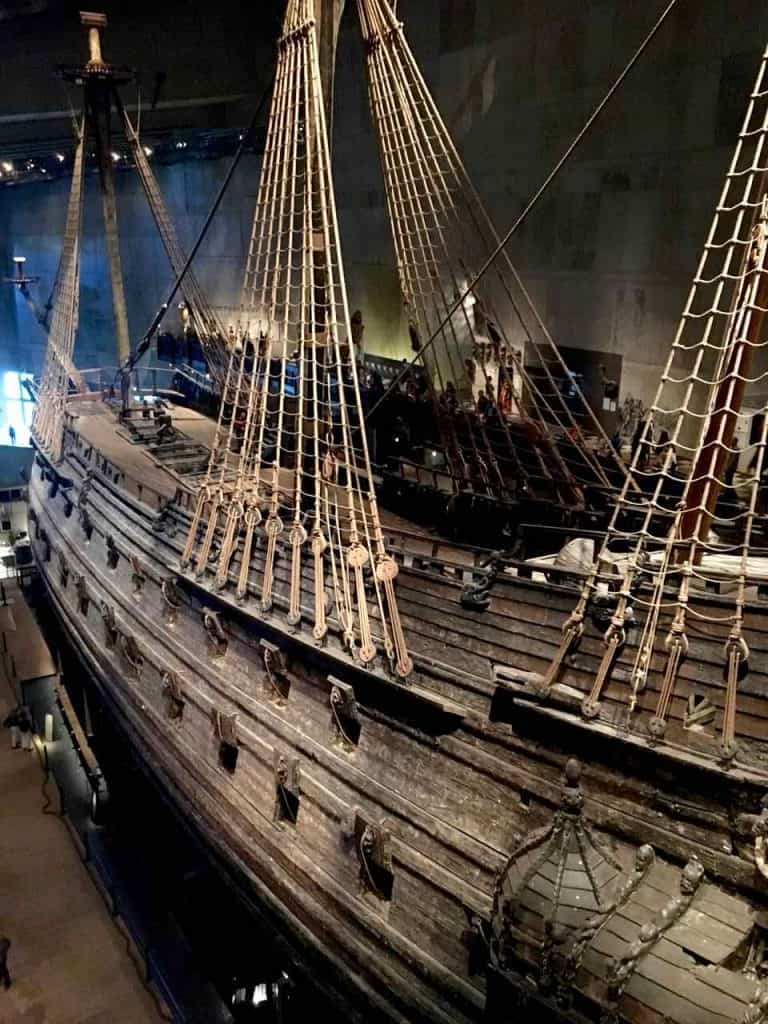 The cool part about this museum is all the history behind the ship. How it was built. Why it was built. The aftermath of the boat sinking. And how it was discovered and salvaged.
There are people STILL salvaging and preserving the boat, and you can see them working on it while you are at the museum. It's really fascinating.
There is also a movie that shows you the conditions that they found the boat, how they pulled it out, and then how they preserved it. So amazing the talent and skills that went into preserving this boat.
I could go on and on about this museum; it's really a must if you are in Stockholm.
You know what is also a must? A Smorgasbord.
I was unable to find one that was open when I went to Stockholm the first time around. I probably just didn't look in the right areas, but this time I did my research and made a reservation.
We went to the Veranda restaurant, which is attached the the Grand Hotel.
I read many reviews about how this was one of the best smorgasbords in the city, so I was SOOO excited to try it.
And let me tell you, it did not disappoint. Not one bit.
Ok, the only disappointing thing for me was that I couldn't eat several of the dishes because I am pregnant 🙁 But I was still able to eat a lot, and the quality was really top notch.
Plus, they provided some instructions for you in the menu, telling you in what order to eat your food and what condiments and cheeses were supposed to be paired with what.
There were about 8 types of salmon and 8 types of pickled herring, various meats, cheeses, salads, veggies, soups, breads… you name it.
Oh and an amazing dessert table.
I honestly don't know how I had room for dessert, but I did. And it was delightful.
We seriously needed to walk off our food afterwards… which was a trend of our trip, and so we went for a much needed walk.
Stockholm is so beautiful at night… it made me want to never go back to our apartment and to keep walking and walking.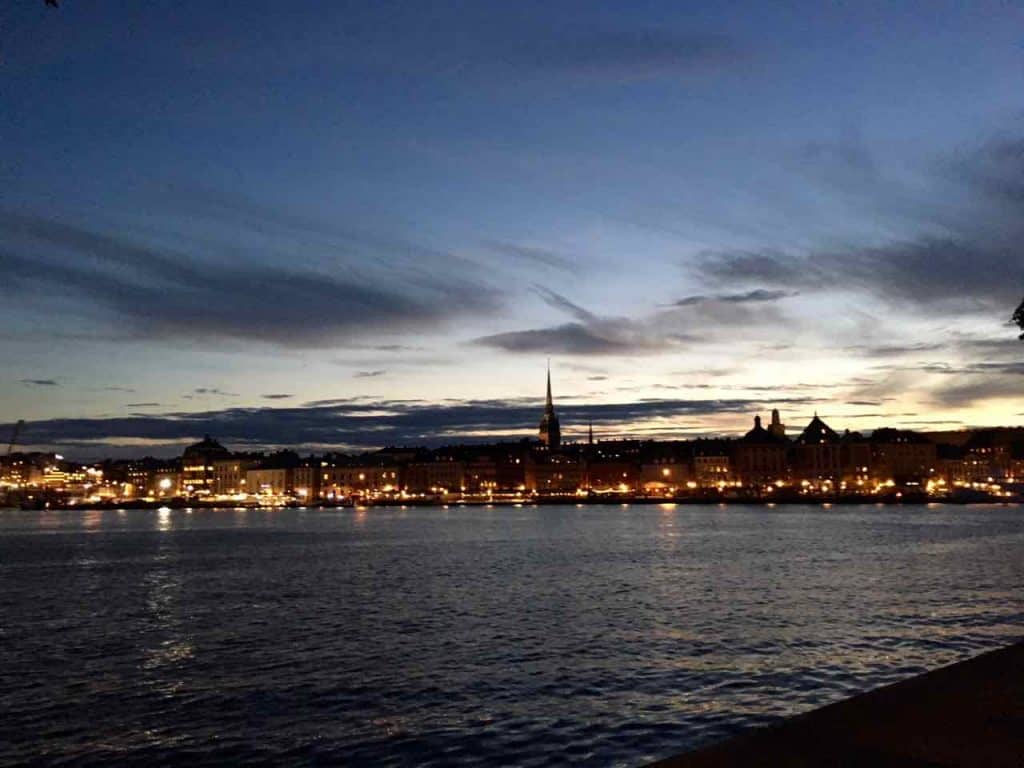 The rest of our Stockholm trip was filled with random explorations. We walked everywhere and anywhere.
We were walking about 10 miles a day, which is kind of crazy because I also had really bad morning sickness at the time.
I was able to get through it and explore. Though, I didn't take as many photos as usual, or as many photos of my family and I.
I think I had to focus on moving one foot in front of the other so much that I just didn't think about documenting the trip as much as I usually would.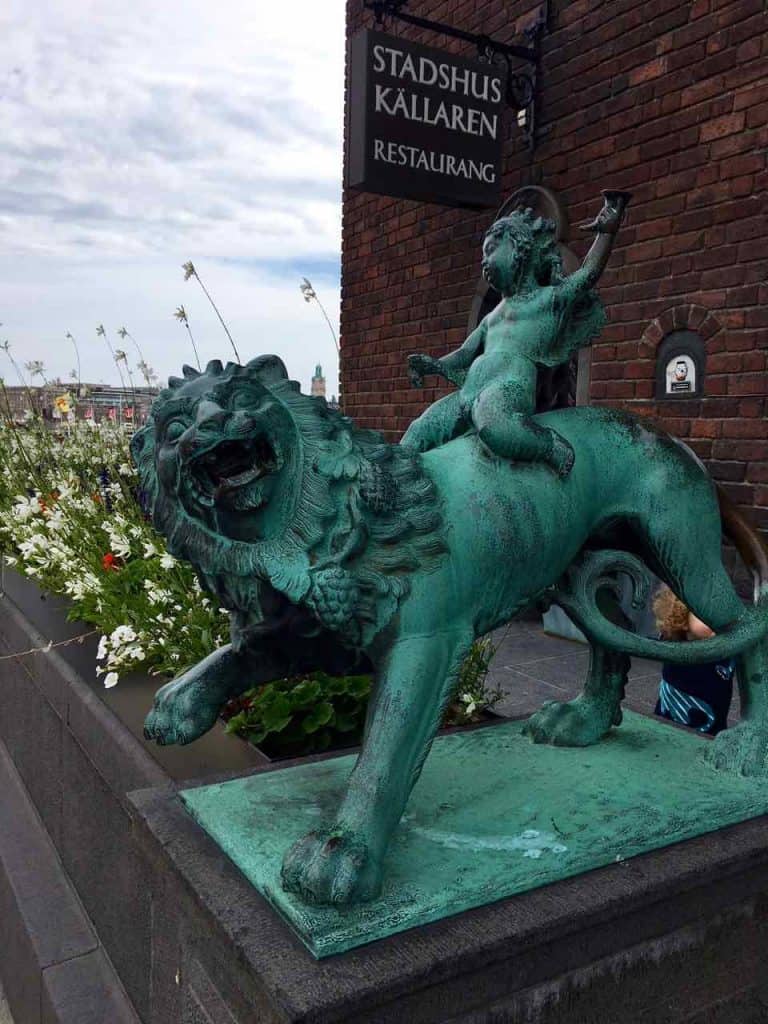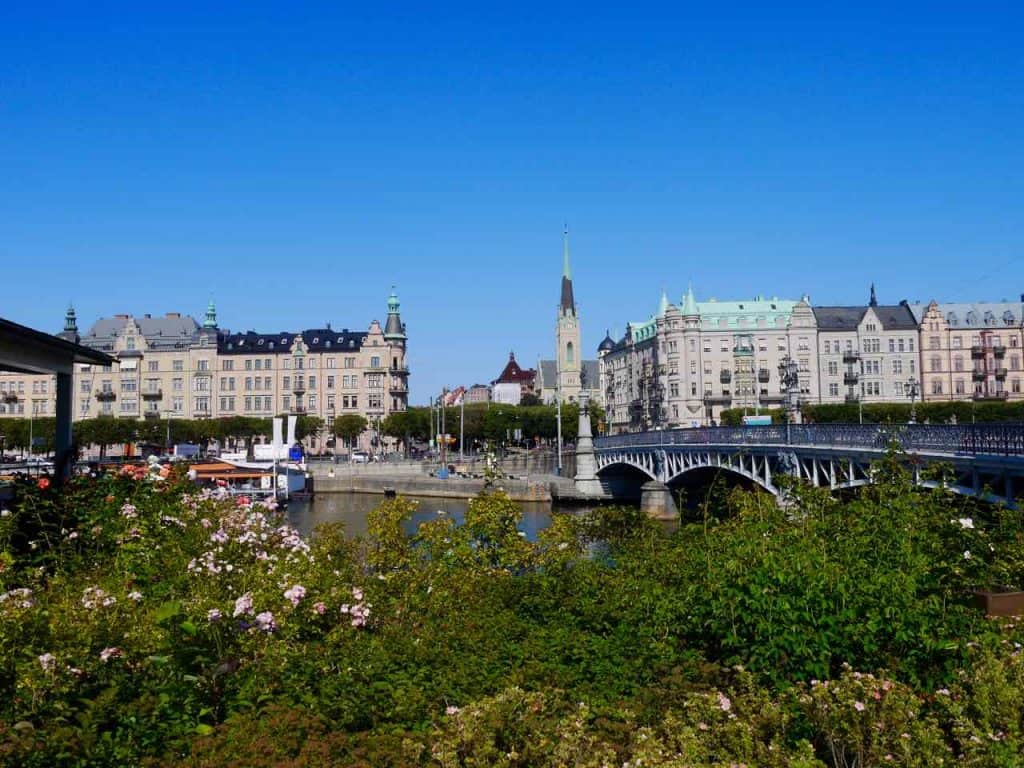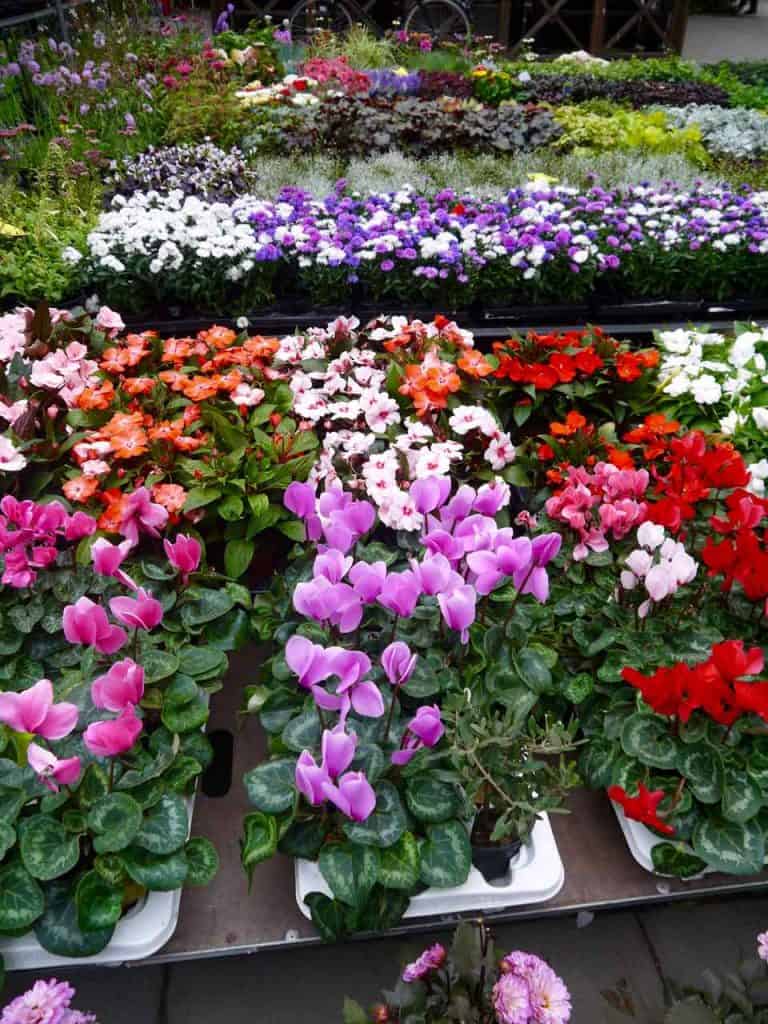 I still made the most of it, though.
During our explorations, I had a real craving for Italian food. I didn't want to be the party pooper that took everyone away from eating Swedish food, but I also needed pizza in my life.
Luckily my family was on board. I guess it's the Italian in us :). We popped into a restaurant called Rodolfino on the outskirts of Gamla Stan, and had the most amazing pizza and pasta.
We ended up eating there two days in a row, it was so yummy. 🙂
By the end of our time in Stockholm, we still had not done I had a "Fika", but I didn't have any research as to where to go for this one. I know the word "fika" has been trendy lately. It means to take a break, a coffee/ tea break with treats, and with friends or family. It's considered to be a part of Swedish culture, and I really wanted to make sure that we participated in this on this trip.
However, ours turned out to be an impromptu fika because I actually didn't even mean to stop in at Cafe Kronan. But I was feeling really tired and needed to rest, so we popped in here.
I saw that they had a princess cake. AKA the beautiful green cake that you see below. It is basically a traditional Swedish cake made of layers of sponge cake, pastry cream, and whipped cream. And then it is topped in green marzipan.
It is dreamy. And this cafe had the BEST one that I ended up having on my whole trip.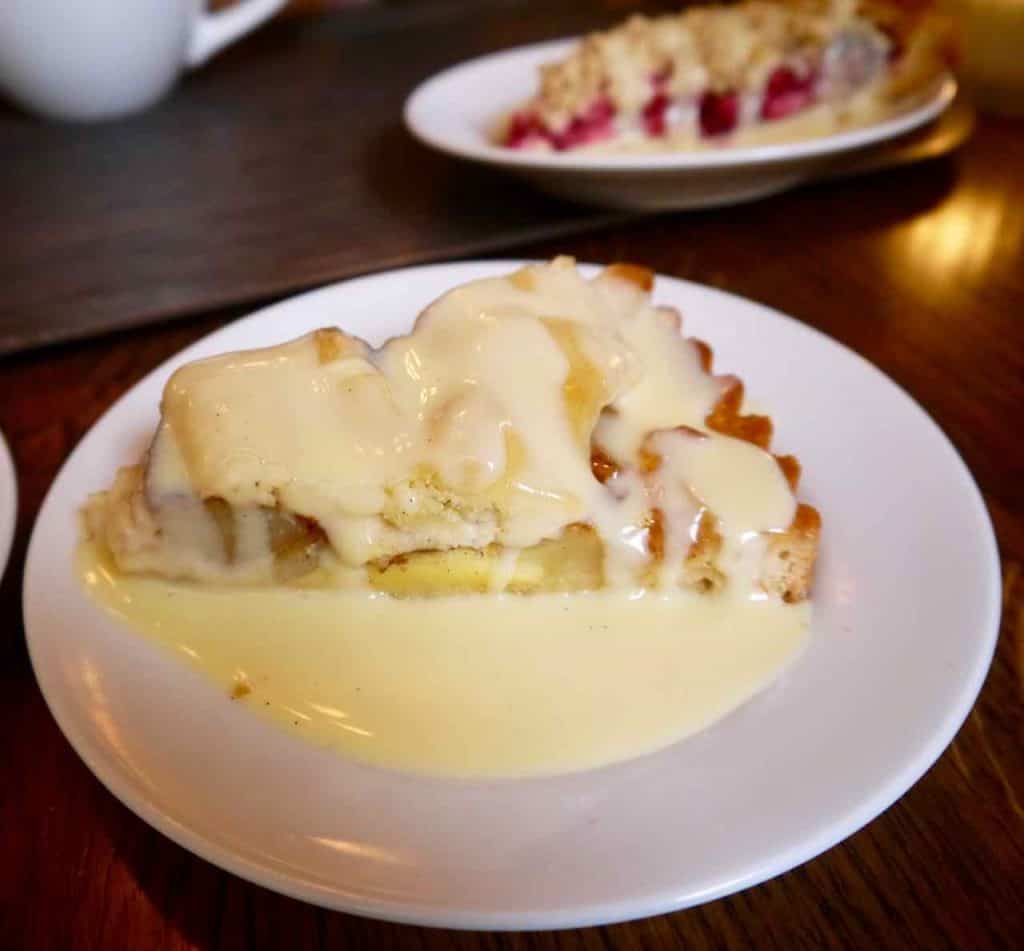 So we ended up having the best impromptu "fika", with princess cakes, tea, and apple pie covered in cream at the very end our time in Stockholm.
It turned out to be perfect, and I think, the way fika is intended to be, especially when you are pregnant. 🙂
I wanted to share my Gotland photos on this post, but it would be far far too long and I think Gotland deserves it's own post 🙂 So I will be sharing a post about our trip to Gotland this week. I don't want to put it off any longer!
Disclosure: This post contains Amazon affiliate links. This means that if you click on a link and make a purchase, I will receive a small commission at no cost to you.