About Me
Hello! I'm Dominique, the blogger, recipe creator and photographer around here. I am obsessed with making healthier versions of classic foods and creating decadent, unique and fun recipes that no one would suspect is made with non-processed ingredients.
I hope that my recipes show that you can eat delicious food while also maintaining a healthy lifestyle. I'm also hoping that my recipes help anyone that easily suffers from food boredom (like me) as well. I like changing things up ALL the time so that I don't get bored, and that is why I am constantly trying new things in the kitchen.
You'll find that my recipes are mostly Paleo, Gluten-free, clean or Whole30. I don't stick to just one diet, though I've gone through phases where I post only Paleo or Whole30 recipes. (This is often based on my husband's health, which I'll get to later). I am a firm believer that "healthy" means different things for different people and that our bodies are all different and benefit from different ways of eating.
However, everyone benefits when processed ingredients, chemicals, preservatives, and other crap are cut out of foods, and all of my recipes are in line with this concept.
For me, creating healthy recipes is a mixture of science and keeping it simple. Making a Paleo banana bread with almond flour and tapioca flour, and without any processed sugars or flours, is a science indeed! And when I nail a good Paleo baking recipe, I feel like a mad scientist.
Eating healthy is also simply a matter of going back to the basics: using fresh ingredients, and keeping it simple. Does a tomato sauce need anything but garlic, onion, tomatoes, basil, oregano, salt and pepper? Nope!
In that way, my international background and travels have really inspired me. (Check out my Travel Section).
My mother is French, my maternal grandparents were Hungarian, and my father has Irish and Italian ancestry, so I've been influenced by a random mixture of European palates. Growing up, my mom made everything from scratch. She would often complain about how many more chemicals were in foods in America compared to France. ( Which is true…I could speak for hours about all of the changes that I would like to see, but that is for another day).
I've been very lucky that I've been able to spend a lot of time in Europe visiting family, studying, working, or traveling. I have also picked up and moved abroad 4 times in my 20s, which was really awesome and life changing. During these times, I experienced how much better food tastes when it is made with simple quality ingredients and without added preservatives /chemicals/ processed ingredients inside of it.
This is why I am so adamant about using certain products on this blog. For example, I will never use coconut cream or coconut milk with preservatives in it. The taste alone ruins the recipe. (Sigh). Tip: use Savoy or Golden Star.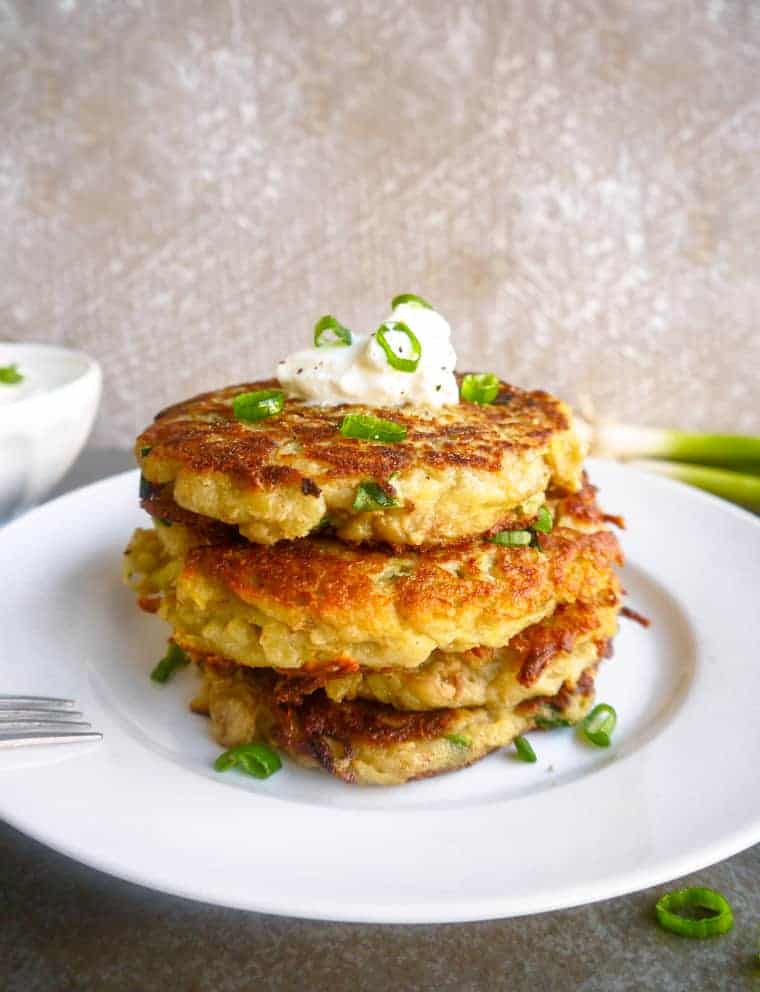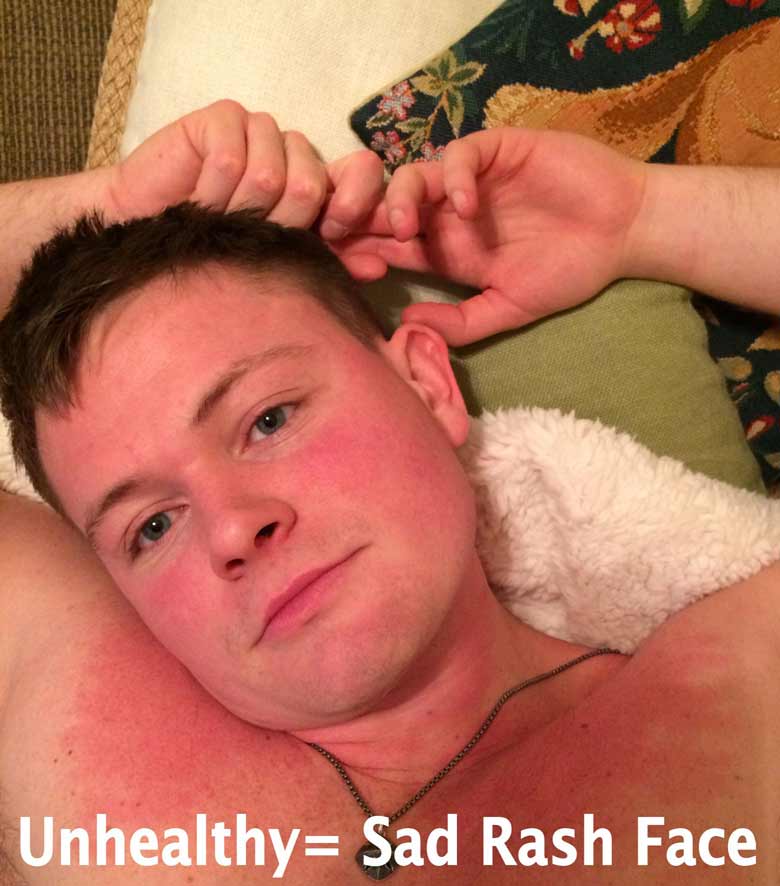 My biggest inspiration for why I create healthy recipes, however, is for health reasons. In December 2013, my husband was diagnosed with vasculitis (inflammation of the blood vessels of the head), which is caused by an autoimmune disease. For months, he had intense headaches and rashes, and then one day, his body seemed to give up. His face and hands went numb, he forgot where he was and common words, and he could not stop vomiting. It was really scary!
Basically, he was incredibly inflamed, and his body was unable to deal with it anymore. During this time, one of my best friends, who also has an autoimmune disease, recommended the Paleo diet to help with inflammation. So I jumped right in, deciding that I would change my diet too. We both started noticing how much energy we had and how great we felt.
After several months of eating Paleo, my husband's rashes and fevers went away, and he was no longer as bloated.  We realized how much of an impact eating clean, non-processed foods had on our health. I also quickly realized that eating clean was just as delicious, if not MORE so than the alternative. And I'm all about the deliciousness.
If my husband is ever having an auto-immune flare now, we eat strictly Paleo because the smallest amount of gluten, dairy, food coloring, or any unnatural chemical will give him rashes, fevers, and bloating.
Which isn't the worst thing because you can still eat these Paleo GF Chocolate Chocolate Chip Sea Salt Cookies: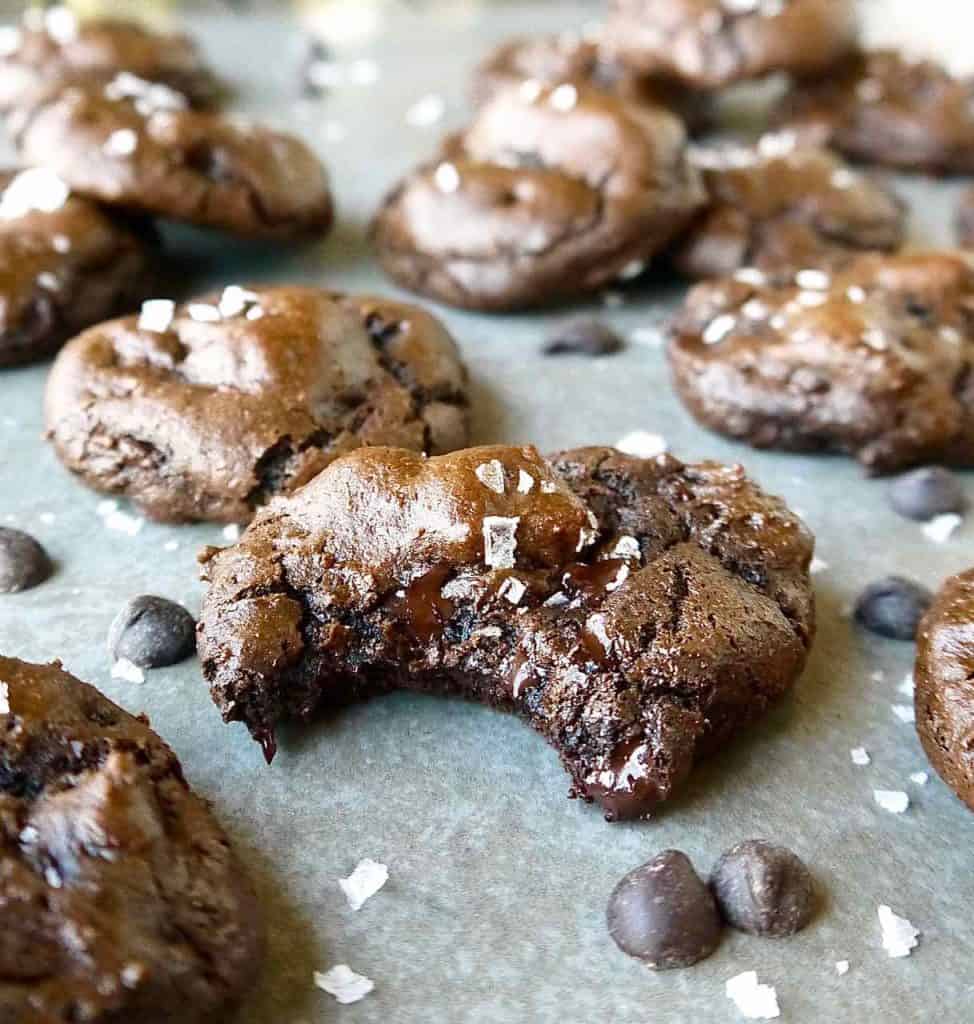 I hope that you enjoy my recipes and I'd love to hear any ideas or comments that you may have! You can find me on Facebook, Instagram, Twitter, or by email.
#perchancetocook to show me your creations! 🙂
Fun fact: The Perchance To Cook name was inspired by Hamlet's "to be or not to be" soliloquy. I hope if you are wondering whether to cook today that this blog will help you decide… to cook!
If you are interested in working with me, or if you have a question or comment regarding a recipe or about my blog, please send me an email at perchancetocookblog (at) yahoo.com.
Disclosure Statement
Dominique Fasano and Perchance to Cook is a participant in the Amazon Services LLC Associates Program, an affiliate advertising program designed to provide a means for sites to earn advertising fees by advertising and linking to Amazon.com.